10th Edition of Children of Africa Soccer Tournament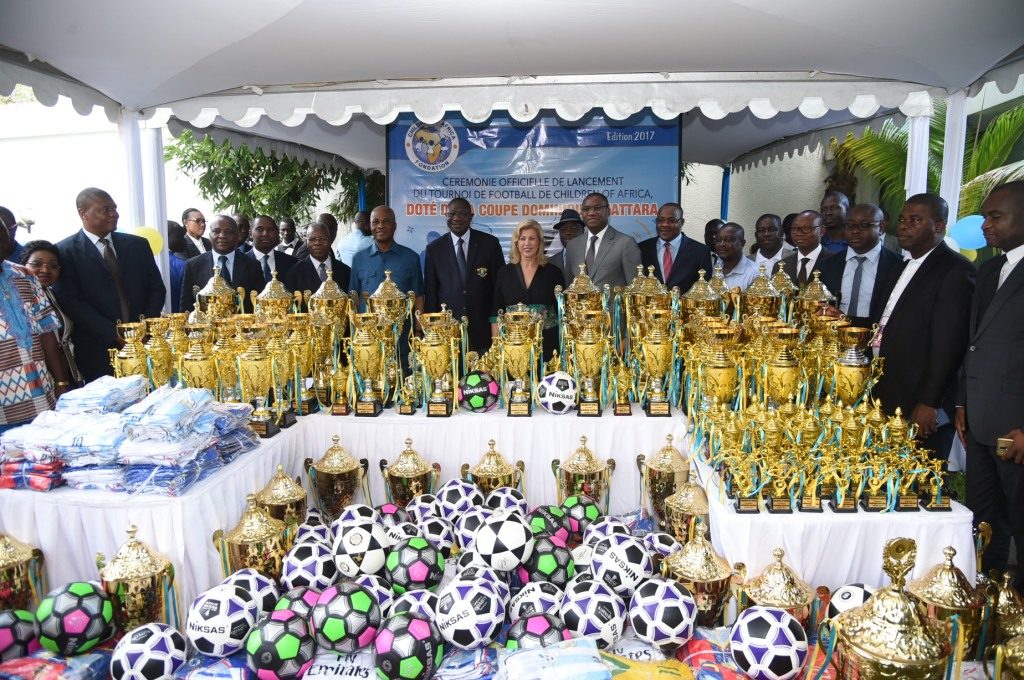 Mrs. Dominique Ouattara, President of Children Of Africa Foundation gave the top start of the 10th edition of the soccer tournament with the Cup bearing her name. The launching ceremony of this sports competition for children from 7 to 15 years, took place on Thursday, July 27th, 2017, at the headquarters of Children Of Africa Foundation in Cocody, in the presence of François Albert Amichia, Minister of Sports and Recreation, Mr. Sidi Tiémoko Touré, Minister of Youth Promotion, Youth Employment and Civic Service, mayors and representatives of localities who will host the football tournament in a few days.
Initiator of this tournament since 2008, Mrs. Dominique Ouattara recalled the objective aimed at its creation. "It was in 2008 in the municipality of Abobo that the football tournament of Children Of Africa Foundation was initiated, in order to allow our dear children to be cheered up during the holidays, she explains. Faced with the enthusiasm aroused by this tournament, the president of Children Of Africa decided to extend it to other localities. In addition to the desire to make healthy holidays for children, the football tournament initiated by Mrs. Dominique Ouattara aims at other virtues. For the initiator of this sports competition for children, in addition to fostering team spirit among children, this tournament aims to encourage them to practice sport regularly. "It is necessary to recall, regular sports practice is healthy for health, but is also a factor of socialization in children as in adults," explained Mrs. Ouattara. In addition, Mrs. Dominique Ouattara has expressed the wish that this tournament is a factor of healthy gathering around the children.