11th Edition of the Gala of the NGO Servir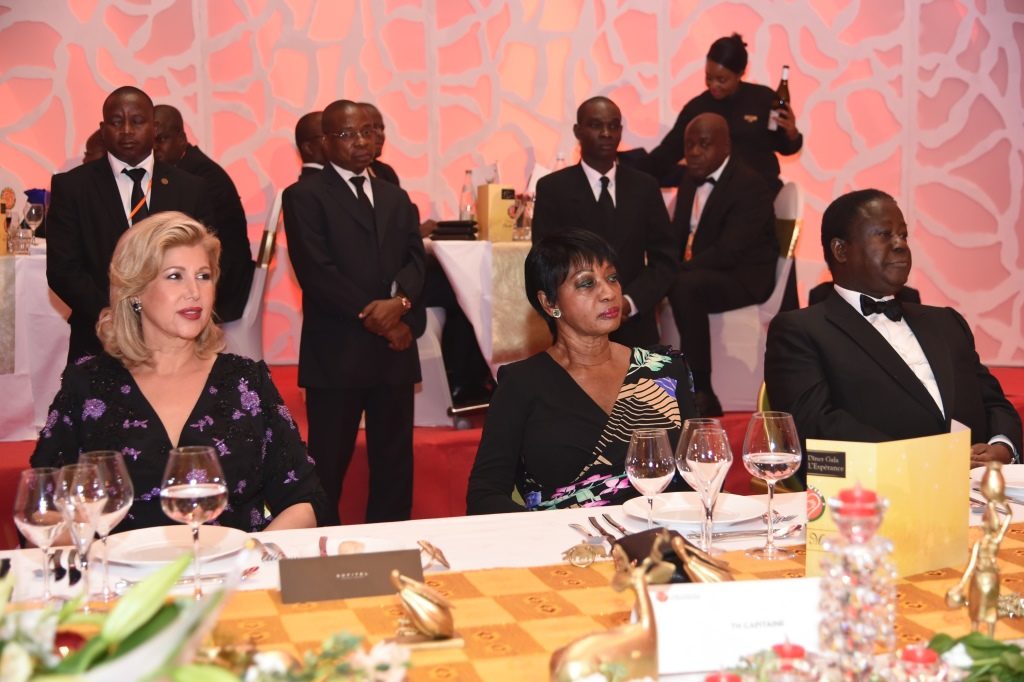 The 11th edition of the Gala of the NGO Servir of Mrs. Henriette Bédié took place, on Friday, December 18th, 2015, at the Congress of the Sofitel Hotel Ivoire. And that, only a few weeks after the gala this NGO organized in Monaco in the presence of President Alassane Ouattara and the First Lady Dominique Ouattara.
This 11th edition of the "Servir" gala which theme is: "Serving to act, the hand on heart" should help raise the funds necessary for the continued construction of a hemodialysis and kidney transplantation hospital for kidney patients whose cost is estimated at 5 billion CFA francs. It recorded the participation and commitment to this noble fight of many government figures including the Prime Minister Daniel Kablan Duncan, Minister of State, Minister of the Interior and Security Hamed Bakayoko and many other personalities. But mostly, this ceremony was graced by the presence of Mrs. Dominique Ouattara Côte d'Ivoire's First Lady who wanted to bring support to Madame Henriette Bédié for the well-being of kidney patients.