19th international conference on aids and stis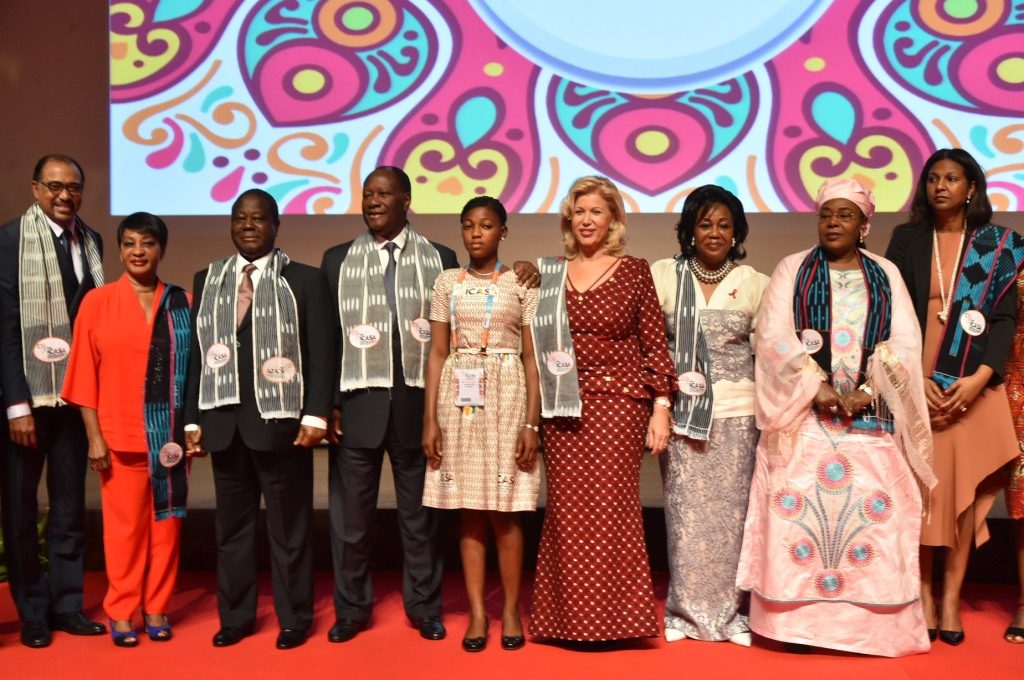 The 19th International Conference on AIDS and STIs in Africa (ICASA) is being held from 4th to 9th December 2017 in Abidjan. The opening ceremony of this global event on HIV / AIDS pandemic and sexually transmitted infections in Africa took place this Monday, December 4, 2017, at the Palais des Congrès Sofitel Hôtel Ivoire, under the theme: "Africa, a different approach towards the end of AIDS", the conference witnessed the participation of President Alassane Ouattara, President of the ceremony, Ms. Cecilia Dapaah, Minister of Aviation of Ghana representing President Nana Akufro-Addo, President of the Republic of Ghana, First Lady Dominique Ouattara, patron of the event and several other personalities including Vice President Daniel Kablan Duncan and the First Ladies of Congo, Niger, Benin , Gambia, the Co-operative Republic of Guyana and Belize.
During 4 days, delegates and experts from around the world will reflect on new approaches and strategies to eliminate this pandemic.
Speaking after the opening ceremony chaired by President Alassane Ouattara, Mrs. Dominique Ouattara, patron of the ceremony and Special Ambassador of UNAIDS for the elimination of mother-to-child transmission of HIV / AIDS and for the promotion of pediatric treatment raised an argument in favour of sick children. The UNAIDS special ambassador advocated the local production of antiretrovirals as a means of combating the lack and high cost of these treatments in Africa. "(…) I would like to once again raise my voice for our children suffering from AIDS. Indeed, the antiretroviral treatment in its pediatric form, remains hardly accessible in our countries, because too expensive. And I would like to take this opportunity to appeal to our governments and partners to explore the possibility of producing pediatric ARVs locally, which would be less expensive, "she said. In addition, the First Lady, Dominique Ouattara advocates solidarity and innovation in the process of achieving a prevalence rate of 0%. This is a real challenge for the UNAIDS Ambassador who wants to bring together Africa's First Ladies and women's organizations to fight against the disease.