1st Edition of the Festival Abidjan, Capital of Laughter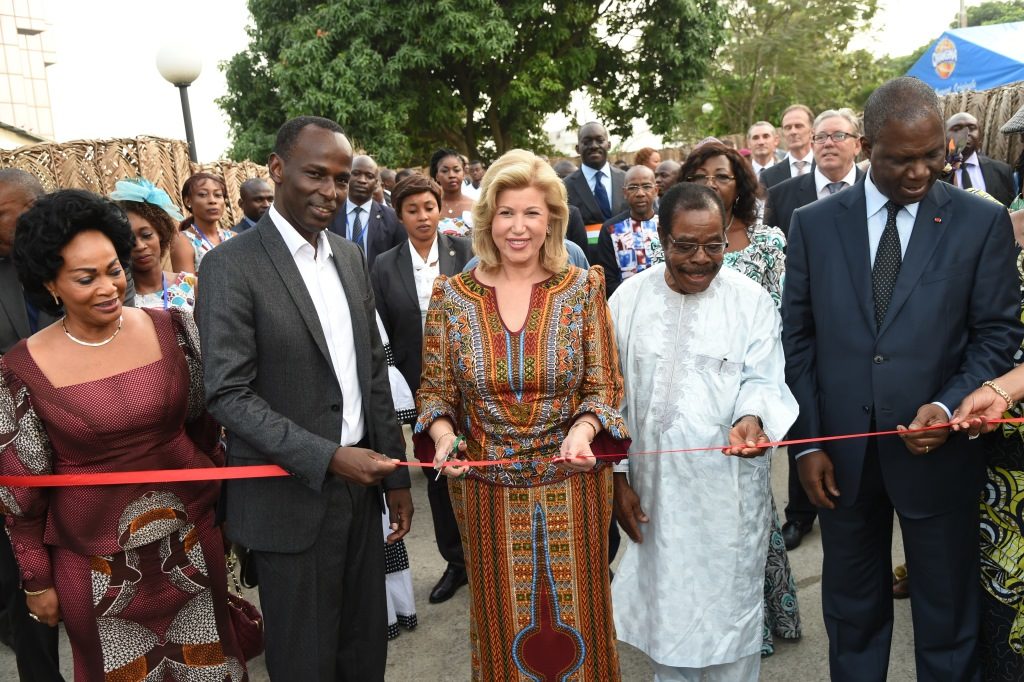 During three (03) days, Abidjan becomes the African capital of laughter. Indeed, the First Lady Dominique Ouattara has officially launched the first edition of the Festival "Abidjan, capital of laughter", on Friday, December 11th, 2015 at the" Palais de la Culture" of Treichville. Thus, with Maurice Bandama Kouakou, Minister of Culture and Francophony, Mrs. Bamba Affoussiata-Lamine, Minister of Communication, and several other personalities, Mrs. Dominique Ouattara proceeded to opening of the doors of the Gondwana town. Initiated by the famous comedian of Radio France Internationale (RFI) Mustapha Mohamed, better known under the name of Mamane, this comedy festival will on the one hand, gather several African comedians, and on the other, will consacrate the Abidjan city, from Friday 11th to Sunday, December 13th, 2015, hub of African humor. And that, one week after the end on the banks of the lagoon Ebrié, of the 3rd Francophone Film Awards.
A situation that Mrs. Dominique Ouattara godmother of the launching ceremony of the comedy festival did not failed to commend. Thus, the wife of the Head of State thanked the Minister of Culture and Francophone Affairs for the excellent work he does for the cultural influence of the country. She expressed her satisfaction of the choice of Abidjan to organize this comedy festival. For her, this initiative will allow Ivorians to spend the New Year celebrations in a good mood. In addition, the wife of the Head of State expressed the hope that the festival be now perpetuated in Abidjan to the delight of Ivorian.