2015 End year Festivities: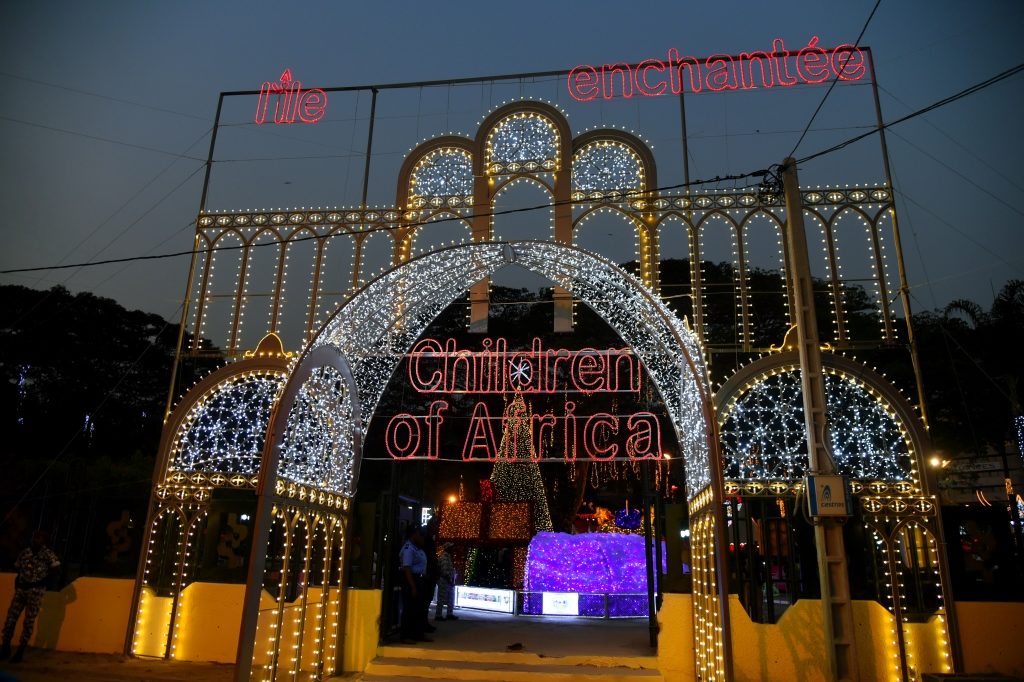 Mrs. Dominique Ouattara, Founding President of Children Of Africa proceeded to the official launching of the light attraction park called "The Enchanted Island" on Saturday, December 19th, 2015, in the Bressol garden of the District Hotel, in the Plateau . An initiative the District of Abidjan and Apotheoz, this park will allow kids to enjoy a pleasant holiday season.
It's just after her traditional Christmas tree that Mrs. Dominique Ouattara went to the Bressol Garden of the District of Abidjan. After visiting the site and attractions offered to children, Mrs. Dominique Ouattara, godmother of the launching ceremony of the "enchanted island", addressed these children. She paid tribute to the initiative. "The enchanted island is really wonderful, with a scintillating Santa Claus in lights. That's great. (…) Thank you for giving much happiness to children. I'm sure they will spend a beautiful Christmas and New Year. "
The President and Founder of Children of Africa has also expressed her thanks to all those who took part in the realization of this magical space.
The Founding President of Children of Africa also expressed her joy to sponsor "The Enchanted Island". "I am happy that Children of Africa Foundation was able, as usual, to be present and sponsor this great event," said Mrs. Dominique Ouattara.
Magical and enchanting space, recreational and free for all children, the illuminated park "The Enchanted Island" also has a philanthropic commitment during the holiday season because it provides social days to children in Abidjan's social centers. It is open until January 3rd, 2016, from 02 pm to 10 pm, on Thursdays, Fridays, Saturdays, Sundays and on holidays.