20th anniversary of Children Of Africa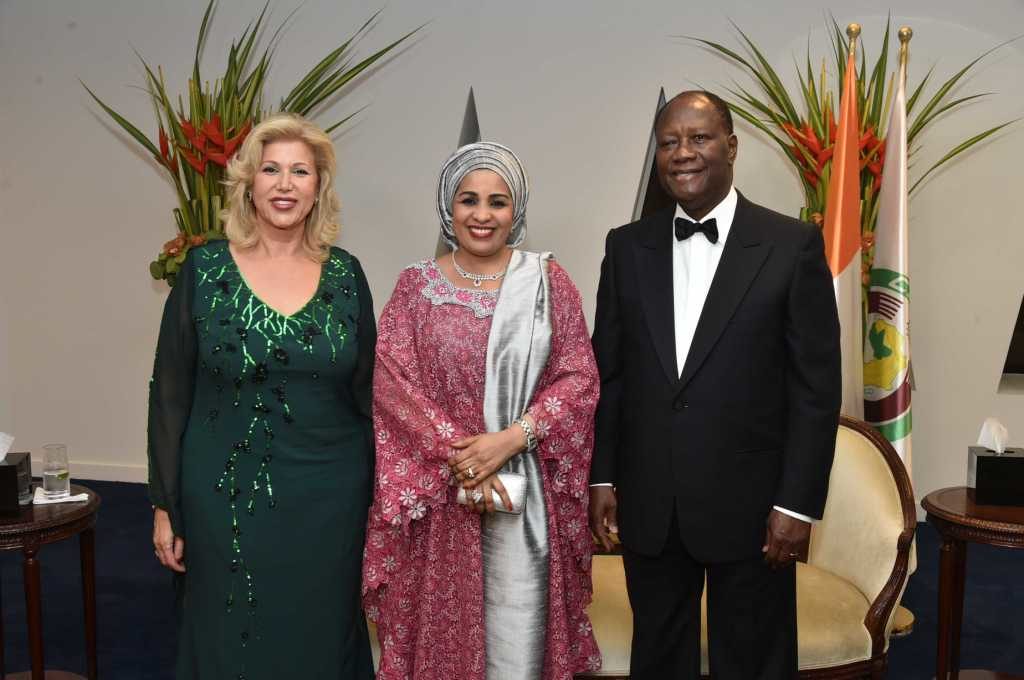 The 7th Gala dinner of the Children of Africa Foundation marking its 20th anniversary has kept all its promises. In a single evening children Of Africa were able to gather not only world and politic leaders but also cinema, music, sports, business celebrities, as well as Ivorian high level officials. The Gala dinner of the Foundation held on Friday, March 16, 2018, witnessed the presence of more than 900 personalities in total, at the Palais des Congrès Sofitel Hotel Ivoire of Cocody.
French actress Isabelle Adjani, French singer and actor Patrick Bruel, African music diva Patience Dabany, mega star Youssou N'Dour, the king of M'balax, singer Coumba Gawlo, actress Nathalie Baye, Ivorian actor Isaac de Bankolé, French actor Richard Berry, rapper MC Solaar, American actor Gary Dourdan and many other celebrities were alongside Dominique Ouattara during the evening. The Gala Dinner also featured the presence of President Alassane Ouattara, First Lady of Niger, Dr. Lalla Malika Issoufou, guest of honour at the Gala Dinner, Vice President Daniel Kablan Duncan, President of the National Assembly, Soro Kigbafori Guillaume, Prime Minister For this 7th Gala Dinner, our goal is to continue to invest in our usual programmes, but also to put a special emphasis on our children's education.
Thus, after building a shelter for children, a Highschool in Kong, the Mother-Child Hospital in Bingerville, transit centres for children and providing mobile libraries, Children Of Africa now seeks to raise funds for the construction of a School Group in the municipality of Abobo. A new challenge it intends to meet and achieve once again for the well-being of children.
The many guests and world personalities who made the trip to Abidjan were able to discover enchanted and magical decorations and the cultural richness of Africa. Everything was beautiful, everything was simply magical.
This celebration dedicated to the situation of the weakest and most deprived was the opportunity for Mrs. Dominique Ouattara, President-Founder of Children of Africa and initiator of this gala the Ivorian Mother Teresa to thank all the donors for their support during all these years for the benefit of the poor. "(…) Tonight, as I look around this majestic hall of the convention center, which is beautifully decorated for the occasion, I am happy to see members of my family, friends, relatives, known faces, but also all those generous personalities who joined us. Some of you have been with us since the beginning, when we launched our very first charity gala in Paris. And since then, you have never ceased to assist poor children. All together, ladies and gentlemen, we have not only carried out humanitarian projects, we have saved lives, given hope to many families, and made thousands of children smile, " said. Mrs. Dominique Ouattara.