3rd International Congress Against Hunger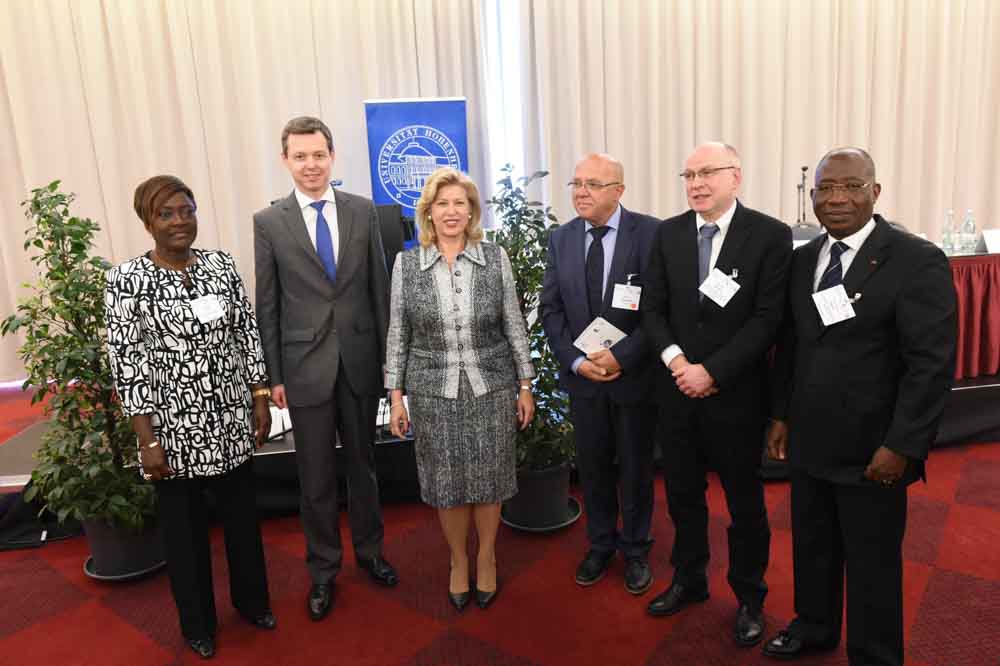 Invited to chair the 3rd International Congress on Hidden Hunger held in Stuttgart on the theme "Strategies to Improve the quality of food and strength the Combat Hidden Hunger", Mrs. Dominique Ouattara, First Lady of Côte d'Ivoire, on Monday, 20 March 2017, with the delegates who came from all over the world, shared her a view of various actions and her humanitarian commitment to the women and children of Africa.
In one of the conference rooms of the Movenpick Hotel, located in the charming city of Stuttgart (south-western Germany), the First Lady of Cote d'Ivoire stressed the relevance of the theme of the congress, and called on , to "mobilize everyone, in particular the actors of the agro-food industry, to resolve this scourge in a sustainable way".
The First Lady reaffirmed that her actions revolve around four themes: Children of Africa Foundation, assistance to women in Côte d'Ivoire through the Support Fund for the Women of Côte d'Ivoire (FAFCI), the fight against exploitation and child labor and, finally, its role as UNAIDS Special Ambassador for the Elimination and Promotion of Pediatric HIV / AIDS Treatment.
To the attending audience, Mrs. Dominique Ouattara, briefly explained the reasons for her personal commitment to these various causes.