Actions to combat child labour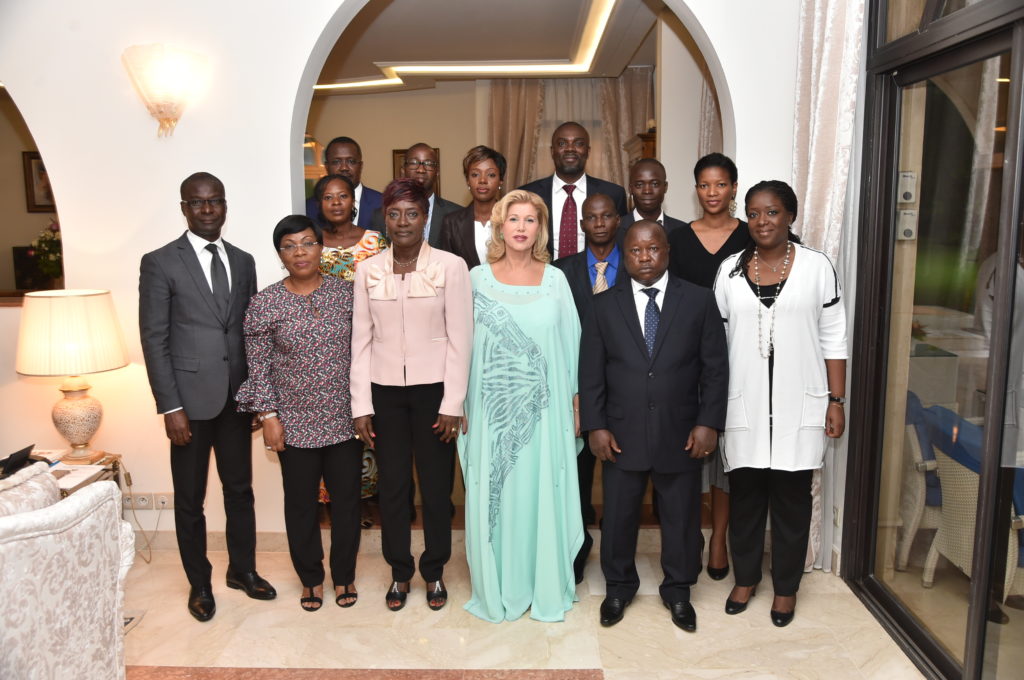 The first reception center for children in Soubré to accommodate child victims of trafficking, exploitation and labour is completed. But well before its official inauguration scheduled for next Thursday, June 7th in Soubré, Mrs. Mariatou Koné, Minister of family, child protection and solidarity introduced to the First Lady Dominique Ouattara, the staff responsible for the management of this specialized institution. The meeting took place on Wednesday, May 30, 2018 at the Cocody Presidential Residence,
At this meeting, the staff explained the tasks they will be performing for the proper functioning of the center.
Mrs. Dominique Ouattara, President of the National Committee of Action for the Fight Against Trafficking, Exploitation and Child Labour (CNS), explained to the staff her expectations. The Founding President of Children Of Africa has especially emphasized on the importance of providing adequate assistance to children.
"This center is particularly important to me and to our partners. The Children of Africa Foundation has built and furnished this center so that children are taken care of properly, "she said.
The Soubré Children's Reception Center was built by the Children of Africa Foundation. It is the first of three centers that Mrs. Dominique Ouattara's Foundation has decided to build in Soubré, Bouaké and Ferkéssédougou to offer child victims of trafficking, exploitation and labour a place to stay before they go back home.