Africa Cup of Nations 2015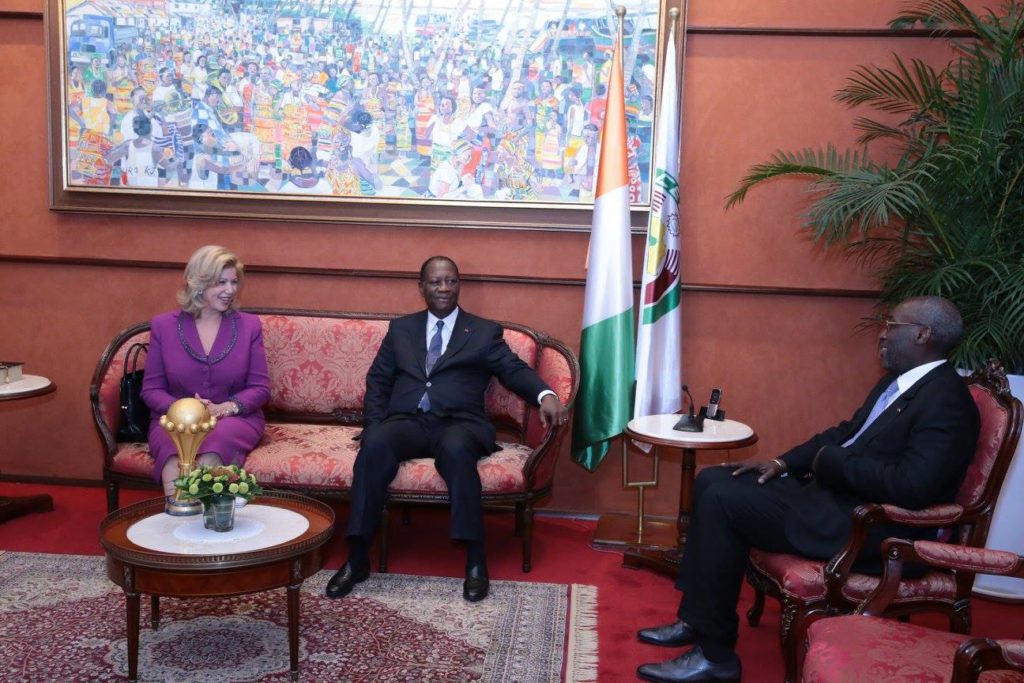 Ivorians continue to enjoy the joy of the success of their national soccer team at the last African Nations Cup (ACN) 2015 in Equatorial Guinea. After presenting the longed for trophy by the African teams, to the President of the Republic Alassane Ouattara, Sidy Diallo President of the Ivorian Football Federation (FIF) has done it again, on Saturday, February 14, 2015. This time, it is the First Lady Dominique Ouattara on her arrival from a private visit to hexagon that could hold aloft the trophy, quite happy, of the Elephants. Happy, she that had not failed to support the national team for the qualifiers of the ANC expressed her pride following the performance and victory of Ivorian pachyderms in Equatorial Guinea.
"I am particularly happy. It's a nice surprise when we arrived. I followed the match in France. I was so happy after the victory of the Elephants. I really want to congratulate the entire national team, Mr. President Sidy Diallo; Captain Yaya Touré and Hervé Renard who did a great job. I would especially like to congratulate my dear husband, Mr. President, because I think he has done everything in his power to achieve this feat. I am very happy, " Mrs. Dominique Ouattara congratulated.
Let's recall that it was on Sunday 8th, February that last Côte d'Ivoire won her second continental title against Ghana. President Alassane Ouattara declared Monday, February 9th, holiday to celebrate the victory and book a triumphant welcome to the national team.