After Jean Hélène was posthumously awarded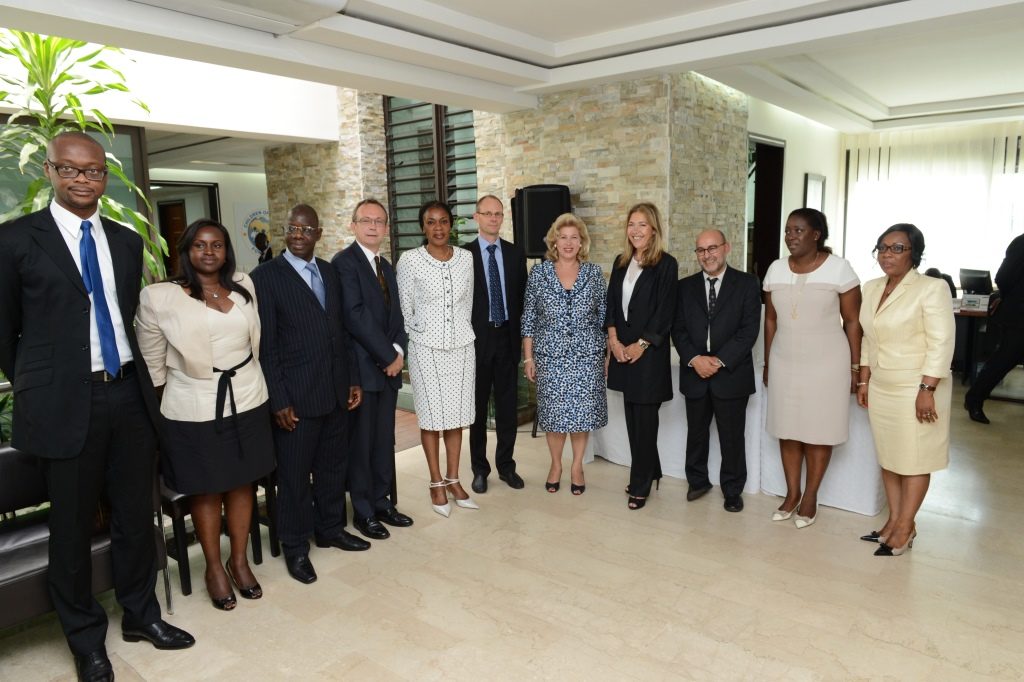 The Government of Côte d' Ivoire has honored the memory of the French journalist Jean Hélène on the occasion of the commemoration of the 10th anniversary of his death. Thus, after the former RFI correspondent in Côte d'Ivoire has been awarded the posthumous honour by the great Chancellor of the National Order , Dagri Henriette Diabaté, the First Lady, Mrs. Dominique Ouattara received in audience on 21st October 2013 at her office, the brother of the distinguished French Journalist and, in the presence of french media men. The French delegation was composed of Mrs. Marie- Christine Saragosse, CEO of France World Media, Thierry Baldensperger Jean Hélène's brother, Yves Rocle , Assistant at the RFI Direction in charge of African News; Jean- Marc Belchi , Director of Africa Deevelopment, France World Media. The French delegation was accompanied by Mrs Bamba Affoussiata – Lamine , Minister of Communication and Spokesperson of the Government, and the Director General of the RTI , Ahmadou Bakayoko .
During thirty minutes, First Lady Dominique Ouattara met in a friendly manner with her guests. The posthumous honor to Jean Hélène, the actions of the Children of Africa Foundation and the National Oversight Committee of aActions Against Exploitation, Trafficking and Child Labour (CNS ) were the topics discussed during this meeting.