Ahead of the state visit to the Savannah District: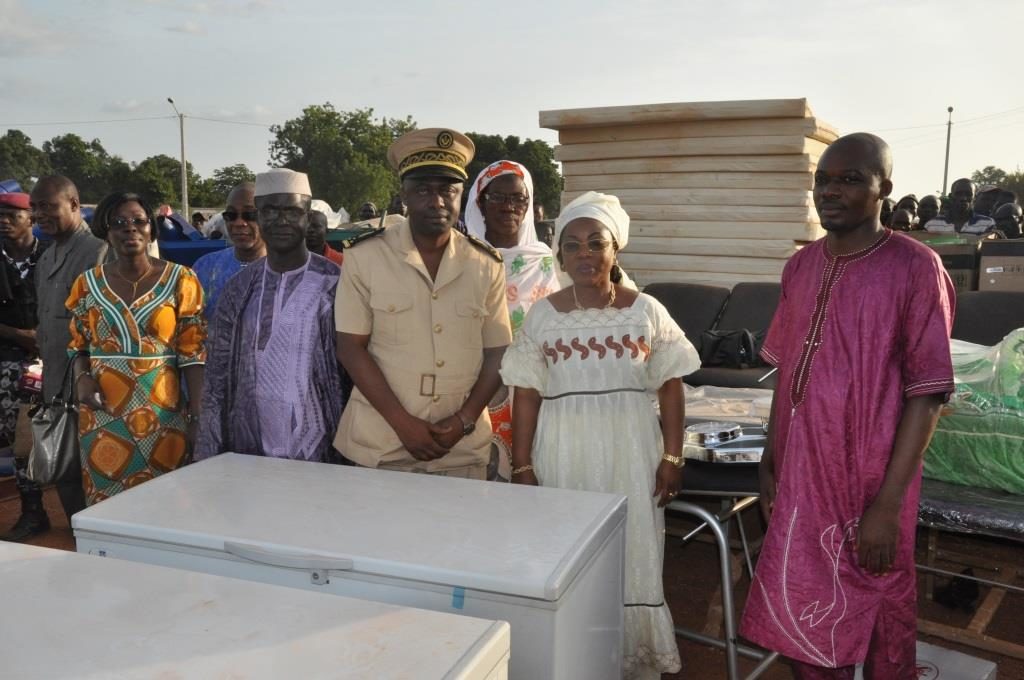 The benefits of the state visit of President Alassane Ouattara planned next from July 2 to 8 in the Savannah District are already being felt. In addition to the major projects underway to prepare for this event, First Lady Mrs. Dominique Ouattara sent, on Friday, June 21st, 2013, a team of her cabinet led by Mrs. Patricia Yao Sylvie, her Chief of Staff, to provide her support and comfort to people in the Savannah region.
It's by the department of M'Bengué, a town about 75 km from the town of Korhogo, the team of the Office of the First Lady began its journey. The heatwave and dusty roads did not affect the willingness of the members of Mrs. Dominique Ouattara's Office to bring the First Lady's gifts to M'Bengué populations. From all the villages of the department, the people massively stormed the public place of the rural municipality to commune with their hosts. A dozen of dances were mobilized for that opportunity to show a rich overview of the Senufo cultural heritage. So, on behalf of the First Lady, Mrs. Dominique Ouattara, the delegation offered biomedical equipment, delivery tables, baskets and bathtubs to the health centers and maternity of M'Bengué. To women's cooperatives and associations, the First Lady offered grinders; motor pumps and sprayers in order to empower them to develop their agricultural activities. She also offered geometric sets and boxes of chalk for schools. The emissaries of the First Lady offered sewing machines and stoves to women's centers in the department. Dominique Ouattara has not forgotten the youth and children. So she offered sports equipment and games jersey to the youth of the department and games to equip early childhood centers of M'Bengué.