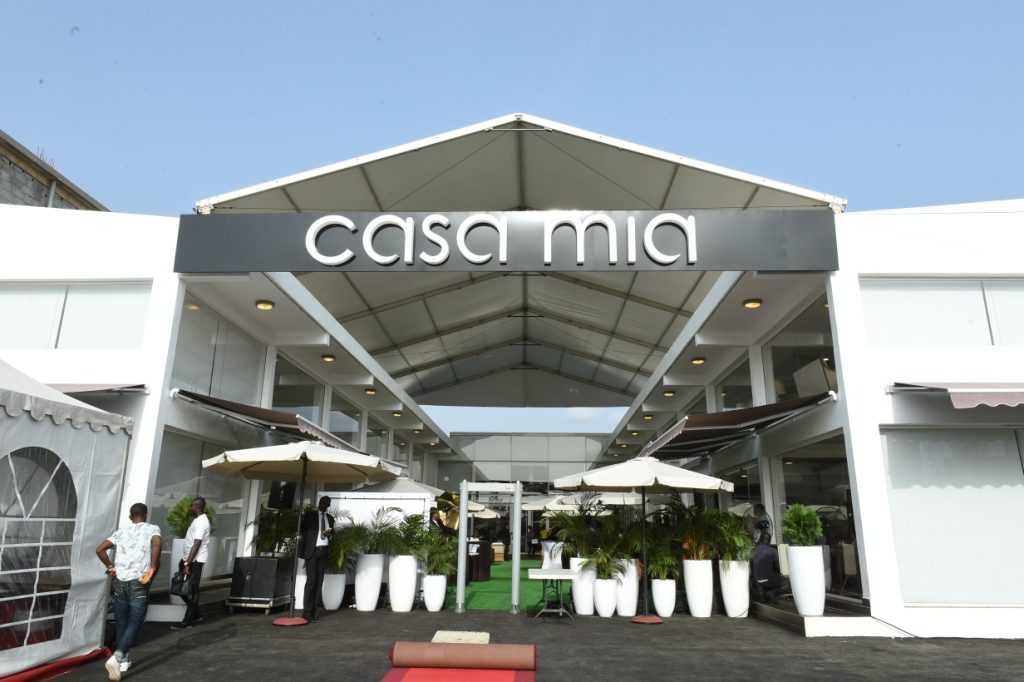 It is a newcomer in the very glamorous universe of galleries of luxury furniture. The "Casa Mia" gallery, located in Cocody "les Deux Plateaux", officially opened its doors on Thursday, April 6th, 2017, during an inauguration cocktail in the presence of a number of handpicked distinguished guests including Mrs. Dominique Ouattara, First Lady of Côte d'Ivoire.
The numerous visitors of this gallery were the first to discover the furniture of the great French brand "Grange". Created since 1904, this brand is present in several countries of the world. In Côte d'Ivoire, the aficionados of furniture of great brand will now have only one address: the gallery "Casa Mia".
The First Lady, Dominique Ouattara arrived there at 5:30 pm, and was given a guided tour. In the company of Mr. Kalot Hussein, owner of "Casa Mia" and all the guests, the wife of the Head of State discovered all the quality furniture that this gallery offers. Seduced and amazed by this exhibition, Mrs. Dominique Ouattara congratulated Mr. Hussein Kalot both for his sense of sharing and his spirit of entrepreneurship. "(…) Dear Hussein, I would like to tell you that I feel at first a sense of joy and pride in me by seeing this beautiful gallery. It bears a marvelous name. (…) Congratulations, because I think we were all amazed to see this beautiful gallery. Mr. Kalot Hussein is a great friend of our family first and of Children of Africa Foundation since many years. I wanted to tell you that it is discreet. He does not talk about it, but Mr. Kalot is really a friend. (…) I also wanted to thank you for believing in Côte d'Ivoire. And investing that way. It's really nice to see that you're loyal. You believe in this country because it is yours. And you're investing here. It really makes me happy. (…), "congratulated Mrs. Dominique Ouattara.