Bocanda and Kouassi-Kouassikro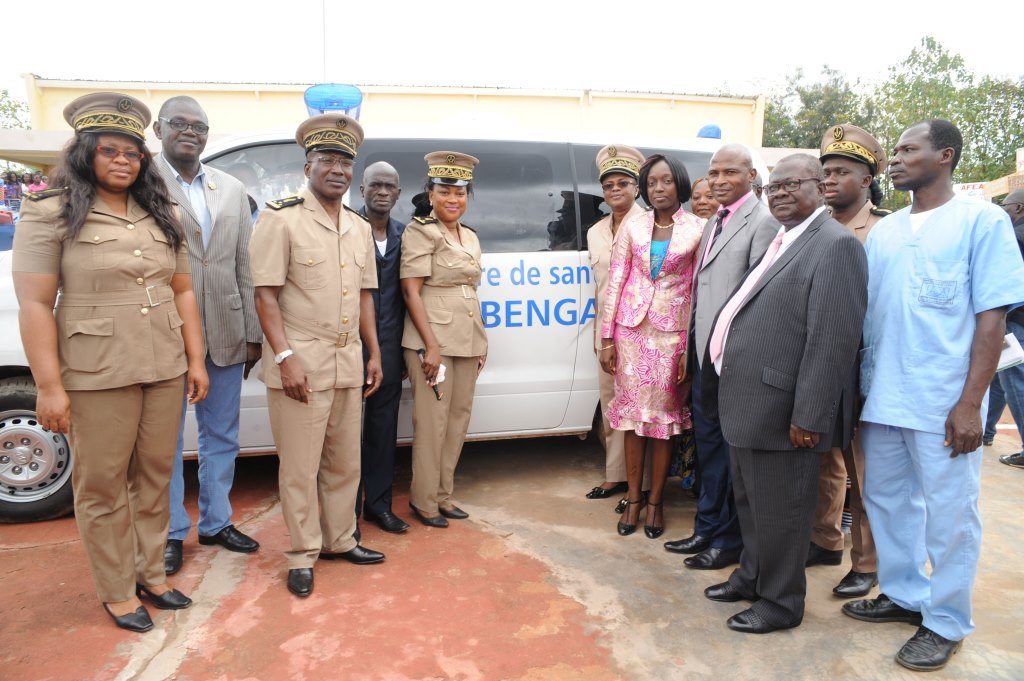 The populations of the departments of Bocanda and Kouassi-Kouassikro have received in fervor and joy, the emissaries of Mrs. Dominique Ouattara, on Tuesday, October 6, 2015. On this occasion, motorcycle parades, marching band, cheerleaders, and dance and much more, a guard of honor have enabled populations to witness their commitment and joy to the emissaries of the First Lady.
The joy of populations is explained, according to the mayor Bertin Kouadio, by a long expectation met in health field. During nearly 4 years, the evacuation of patients to reference healthcare facilities was a major concern. Because the ambulance that the general hospital had, is useless. This lack accentuated the suffering of cases considered serious. Therefore, he expressed his gratitude to the wife of the President of the Republic for this special attention. "She paves the way for people to a better future," he says. And Mrs Brou Rosalie, an executive secretary added that it was difficult to evacuate the sick for lack of ambulance. Some were evacuate on a motorcycle, others by renting vehicles. This initiative is beneficial, she affirms. This problem of medical evacuation, is also a matter raised through testimonies in Bocanda. Where the only ambulance of this department called upon to save lives such as pregnant women, anemia cases, is highly required. Therefore N'Da Nadia, Deputy Chief of staff of the First Lady Dominique Ouattara keeps saying during this tour that her boss knows the concerns of each other. Therefore, the sub-prefecture of Bengassou, in the department of Bocanda has recieved an ambulance. The wife of the Presidenthas also offered equipment to Bocanda and Kouassi-Kouassikro hospitals.