Celebrating 5 years of FAFCI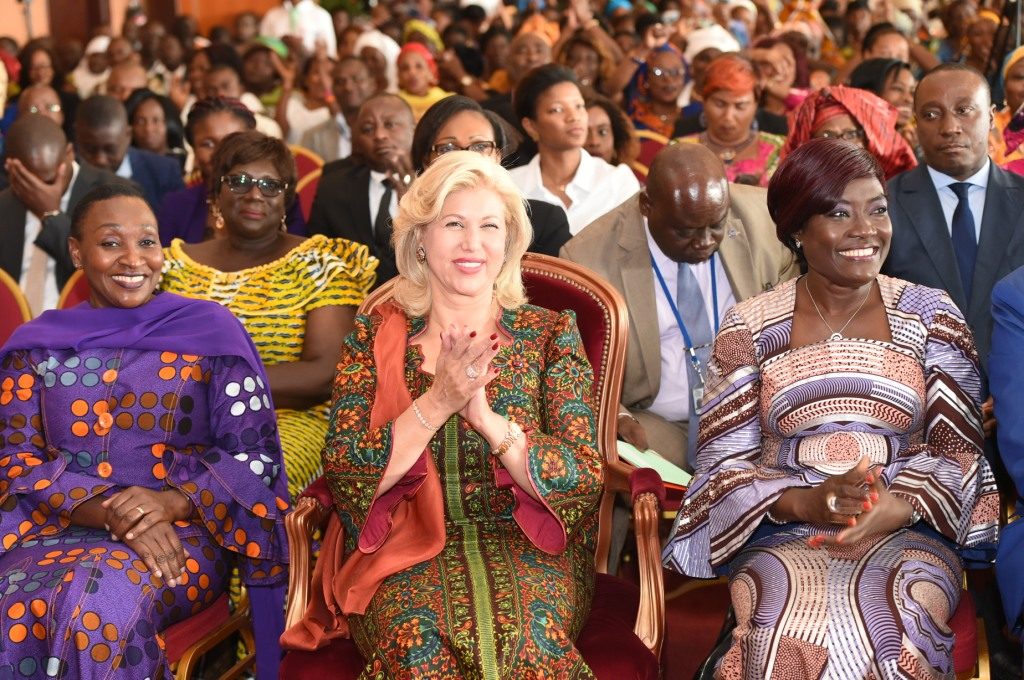 The Women's Support Fund (FAFCI), a  program set up by Mrs. Dominique Ouattara, First Lady of Côte d'Ivoire, to finance women's micro-projects is 5 years old.
Mrs. Dominique Ouattara, who initiated  this program, decided to celebrate with more than 2,000 women beneficiaries of the fund on Friday, September 29, 2017 at Espace Latrille Event Deux Plateaux.
Its was an opportunity for all participants to acknowledge the dynamism and impact of this fund on women who received it.
Today, more than 122,000 women across the country have benefited from the fund. A satisfactory record that was welcomed by the First Lady, Dominique Ouattara and all participants attending the celebration. And as is the tradition, the beneficiaries of the FAFCI and the First Lady, Dominique Ouattara exchanged gifts.
The women of FAFCI offered twenty (20) african clothes to their charitable personality. In return, Mrs. Dominique Ouattara offered six (06) million CFA francs to them and the populations.
Taking advantage of this platform, the First Lady Dominique Ouattara announced the increase of the capital of FAFCI. She also revealed that the fund will go from 8.5 billion to 10 billion CFA francs. The information was  hailed by all women and officials. " The FAFCI was created from a start-up fund of one billion FCFA, it is today endowed with a capital of 8.5 billion FCFA. In this regard, I would like to announce that the President of the Republic has decided to increase the capital by 1.5 billion CFAF, which  brings the total amount to 10 billion FCFA. (…)