Celebrating Mother's Day in Agboville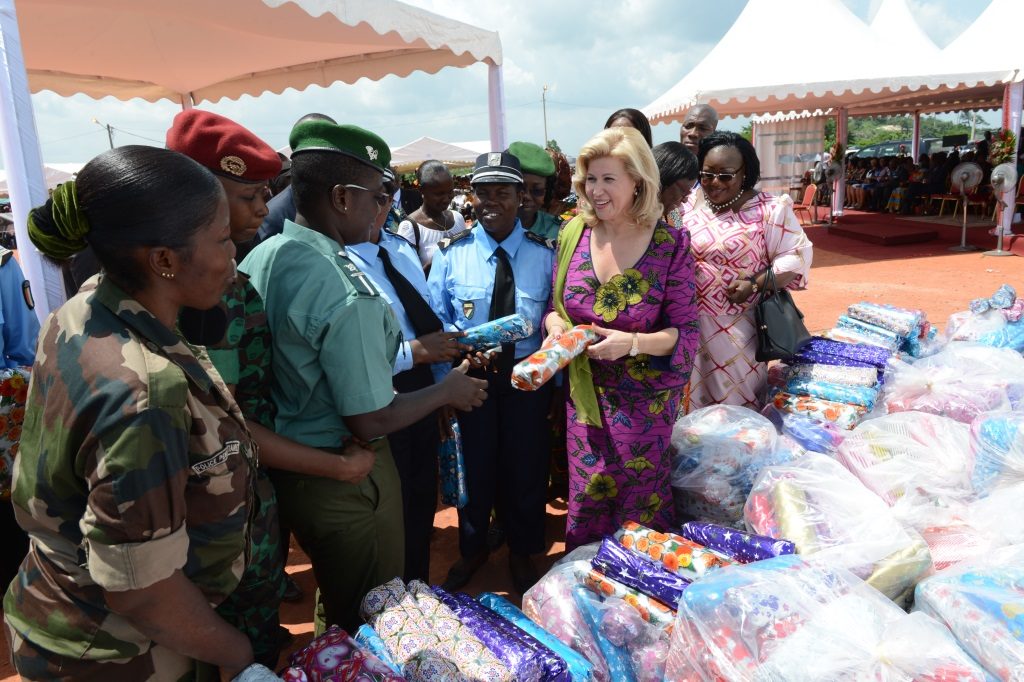 First Lady Dominique Ouattara celebrated with pomp Agneby – Tiassa moms. For the occasion, the women of the entire Agboville Department turned out in great numbers, on Saturday, May 24, 2014 on the "Bédié site", to celebrate with Dominique Ouattara. And in the way she is so good, Mrs. Dominique Ouattara made the trip to Agboville hands full of gifts. Thus, the wife of the Head Of State gave gifts in cash and in kind worth FCFA 100 million to the women and the populations of the region. A shower of gifts that filled the women with joy. The First Lady gave 5000 loincloths; 500 basins; 50 electric sewing machines; 25 hairdryer hoods; 25 shampoo basins for hairdressers and 50 storage units for hairdressers to cooperatives and women's associations. She has also provided 10 sewing machines; 10 storage furniture; 02 complete desktop computers; 02 printers; 02 computers tables; 02 freezers; 02 refrigerators; 02 large gas stoves, to women center. The maternity hospitals of the department received 10 inpatient beds; 10 mattresses; 10 delivery tables; 20 white coats and pants; 20 midwives coats and pants; 40 baskets; 250 incentive kits for antenatal visits and maintenance 500 kits for baby products .
The First Lady gave 27 tons of rice; 500 boxes of pasta; 240 cartons of oil cans; 50 cartons of tomato paste cans of 400 kg; 50 cartons of milk cans; 40 cartons of 25 kg of sugar and 25 bags of 50 kg sugar bags to the women of the department. In addition, the First Lady Dominique Ouattara gave 10 wheelchairs to women with disabilities. The value of these donations in kind is: 90 million FCFA. Moreover, the Lady of charity offered CFA Frs 10 million to Agboville populations. Drunk with joy, the women of Agboville, in turn, honored the presidential couple through gifts. Thus, they offered traditional loincloths; woven table service; 02 mortars for cooking; a luggage rack; 02 rams and food to the presidential couple. For Mrs. Dominique Ouattara, Mother's Day is an opportunity to just celebrate and honor mothers around the world. She shared this truth with his sisters Agboville department. "As you know, Mother's Day is a special time in which women in general and particularly moms are the subject of attention. It is a day where they are honored for giving life.