Child Labor and Trafficking in Persons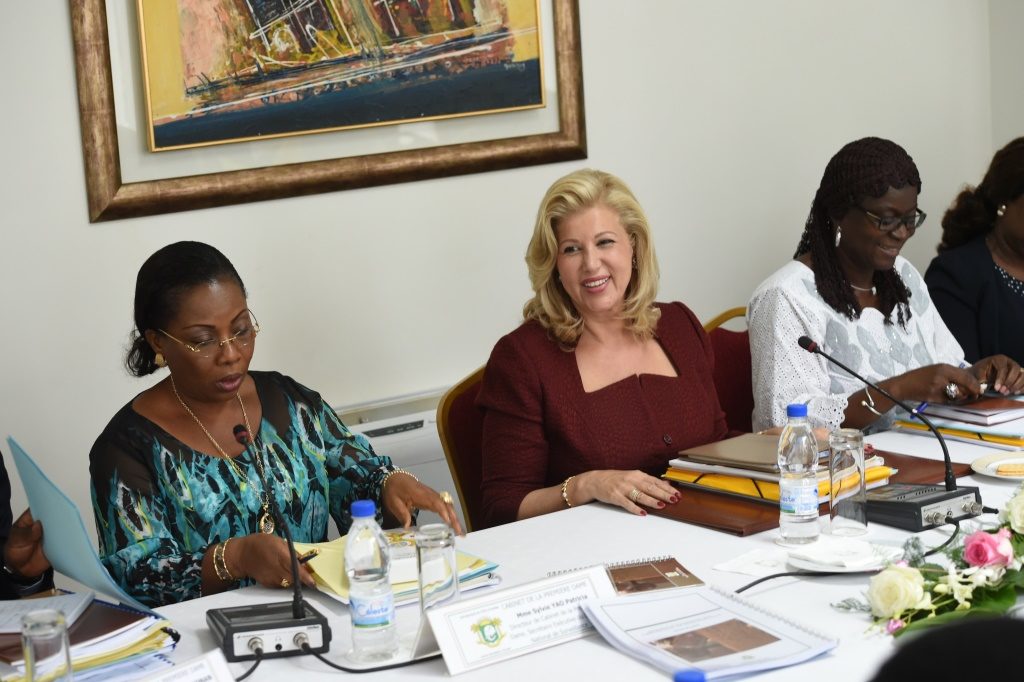 Slow and steady wins the race. The different players involved in the fight against child labor and trafficking of people-apparently understood this beforehand. Indeed, the National Oversight Committee for Actions Against Trafficking, Exploitation and Child Labor (CNS), the Inter-Ministerial Committee (CIM) and partners involved since 2012 in the fight against child labor have reviewed, on Tuesday, June 9th, 2015 in the Office of the First Lady in Cocody, the different strategies against child labor and trafficking. Led by First Mrs. Dominique Ouattara, the meeting has been attended by Ministers Moussa Dosso, Minister of State, Employment, Social Affairs and Vocational Training and President of the CIM and Anne Désirée Ouloto, Minister of Solidarity, Family, Women and Children, also vice-president of the CIM. Three (03) points were on the agenda at this meeting, namely the survey report of Tulane University, the presentation of the report on the National Action Plan 2012-2014 in the fight against trafficking, exploitation and child labor and the presentation of the national strategy document for fight against trafficking in persons.
Under observation in the Tulane report, a survey conducted by the National School of Statistics and Applied Economics (ENSEA) in collaboration with the American University of Tulane was submitted on child labor in the cocoa farming in Côte d'Ivoire.