Children in cocoa production in Côte d'Ivoire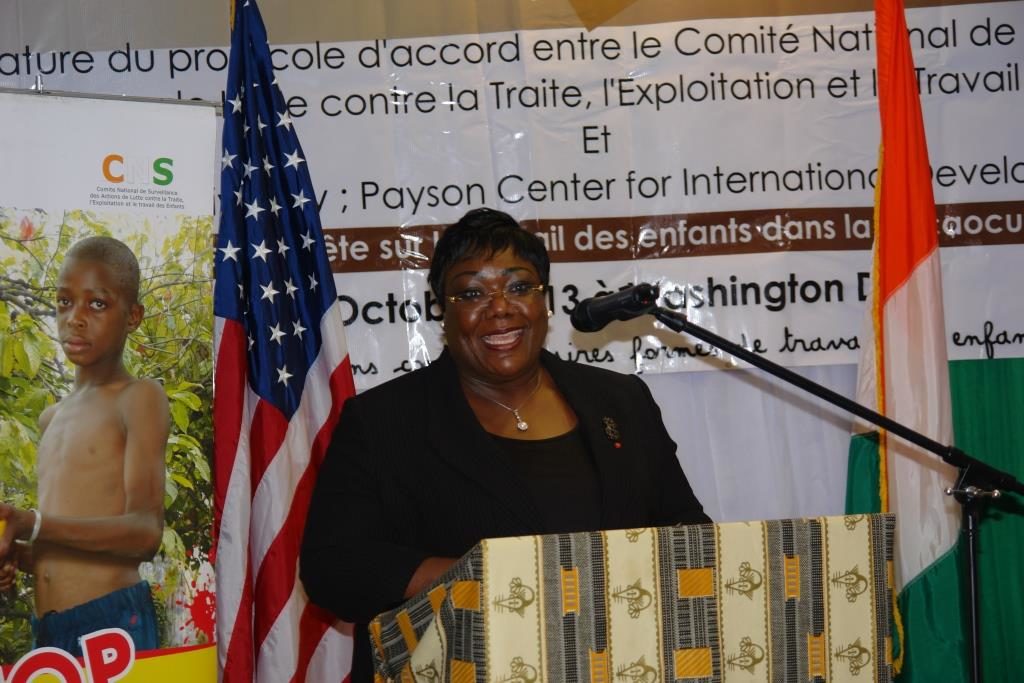 It's ok! An agreement between the National Oversight Committee for actions against child labor and Tulane, an American University was signed Monday, October 28th in Washington DC at the premises of the Embassy of Côte d'Ivoire in the presence of many partners including the World cocoa Foundation.
Objective: an investigation on child labor in cocoa in Côte d'Ivoire.
"The signing of this protocol is a step forward that we are making in our common struggle to eradicate the worst forms of child labor in Côte d'Ivoire.
Indeed, with regard to this problem many questions remain unanswered, "said Minister Anne Desirée Ouloto, representing the President of the CNS, the First Lady of Côte d' Ivoire. Before considering in these words: "How many children still work in cocoa farms? In which areas do they work exactly? Where do they come from? What measures should be taken to permanently eliminate this phenomenon? "
For the Vice -President of the Inter-ministerial Committee for actions to fight child labor, the Ivorian Party embodied by Mrs. Dominique Ouattara promises to play its part so that the results can provide fitting remediation measures for the elimination of this scourge. That's why she translated the thanks of the President of the CNS to the U.S. Government that funds this survey of 1.5 million, about 750 million FCFA .
Eric Biel, Deputy Secretary of the U.S. Department of Labor, paid tribute to the "personal commitment" to the First Lady in the fight against child labor". For him this agreement is a "step forward" in this common struggle.