Christmas at the Hut of Children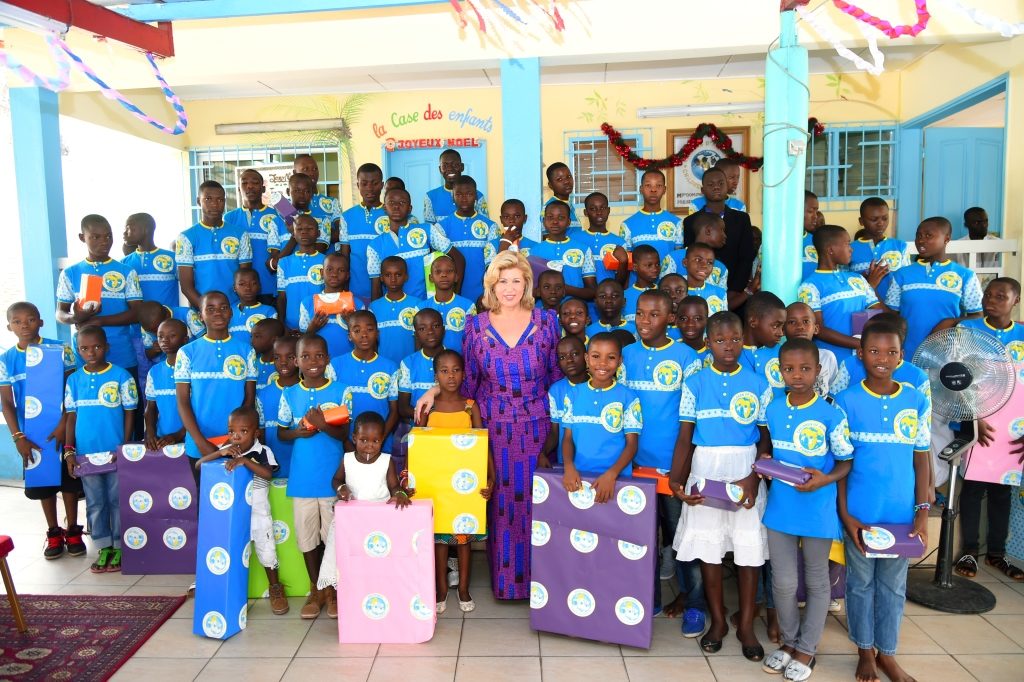 A Christmas air before due time. The residents of the Hut of Children, Children of Africa Foundation 's shelter center celebrated Christmas, this Monday, December 21st, 2015, in the company of their mother, Dominique Ouattara. An opportunity for Mrs. Dominique Ouattara, Founding President of Children Of Africa, to testify the affection she has for each of the 57 residents of this shelter. A love experienced and widely shared by toddlers to Dominique their mom. Moreover, they have shown it the most beautiful way. Indeed, songs specially composed for mom Dominique, skits, dances performed to the sound of music and finally, a martial art demonstration by the Hut's Nanbudo team constituted most of this lovely morning in which the Association of former residents of the Hut of Children took part.
"I really wanted to see you today before you go on family vacation. I could not enjoy this moment without seeing you. I saw you this Saturday at the Christmas tree in the gardens of the Presidential Palace. But there were so many people that I could not spend a little time with you. I thought it was absolutely necessary that I see my children of the Hut. I want you to know that I take every day news of you, even if you do not see me every day. (…) No need to say that you are in my heart and I think of you every day, "testified Mrs. Dominique Ouattara. Mrs. Dominique Ouattara also had words of pride for the friendly former students of the Hut of Children. For her, they represent her greatest pride and her greatest victory. "My dear children. You all have succeeded tremendously. (…) This means that the Hut is able to develop great vocations and trades. In any case, each of you has succeeded in life. And this is my best victory, "welcomed Mrs. Dominique Ouattara.