Christmas tree organized by Children Of Africa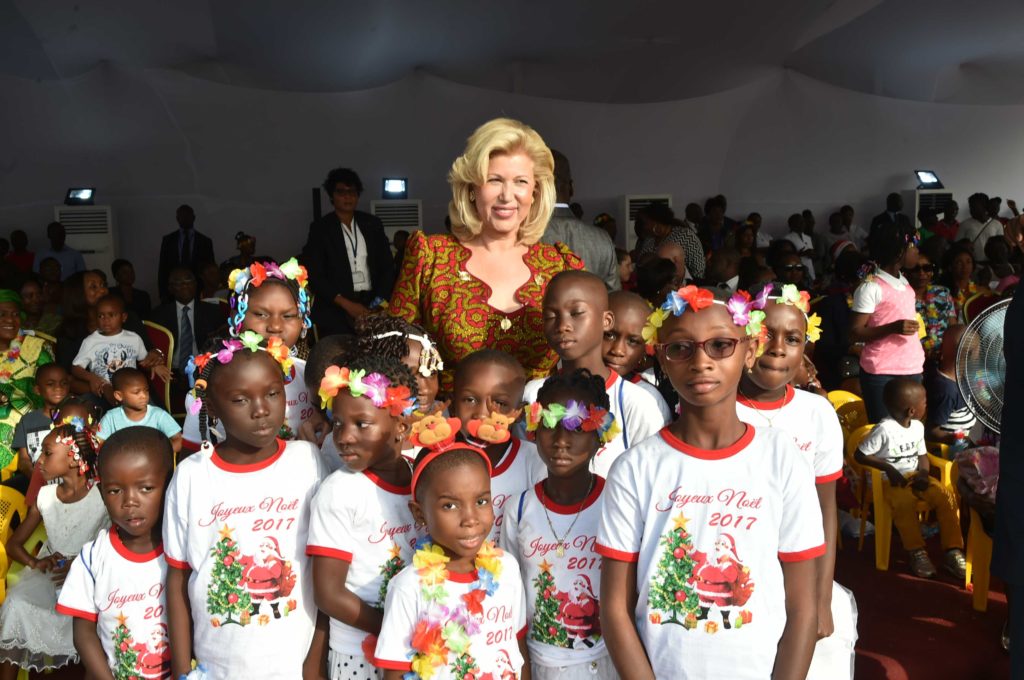 The 2017 edition of the Christmas tree organized by the Children of Africa Foundation has kept all its promises.
Considered by all as the major event of this end of the year, the Christmas tree of the Children of Africa Foundation gathered more than 3,000 children from the District of Abidjan, from other cities of the country, 17 NGOs and associations, ministries, the Presidency, political parties, at the gardens of the Presidential Palace on Saturday, December 23, 2017. For several hours children enjoyed a beautiful festive atmosphere.
There were multiple entertainment possibilities for children. You could see inflatable, games, clowns performances, giant butterflies, puppets and the unexpected arrival of Santa Claus in helicopter, then his entry with the superheroes of the Marvel universe.
N'Chono Chancelle a student from 'EPP Obodjikro 4' in Agboville, expressed her thanks to Mrs Dominique Ouattara for her generosity and love. "Mummy, may God keep you alive so that we will continue to benefit from your love" she said.
Dominique Ouattara, Founder of Children Of Africa, was delighted to spend such unforgettable moments with the children. "This year, we have planned new surprises for you, from the entrance of the Presidential Palace, into the gardens, so that you enjoy yourself even more," she said. She concluded by thanking all the people who made this the Christmas tree celebration possible.