Creation of a Green Global Fund for the Empowerment of Women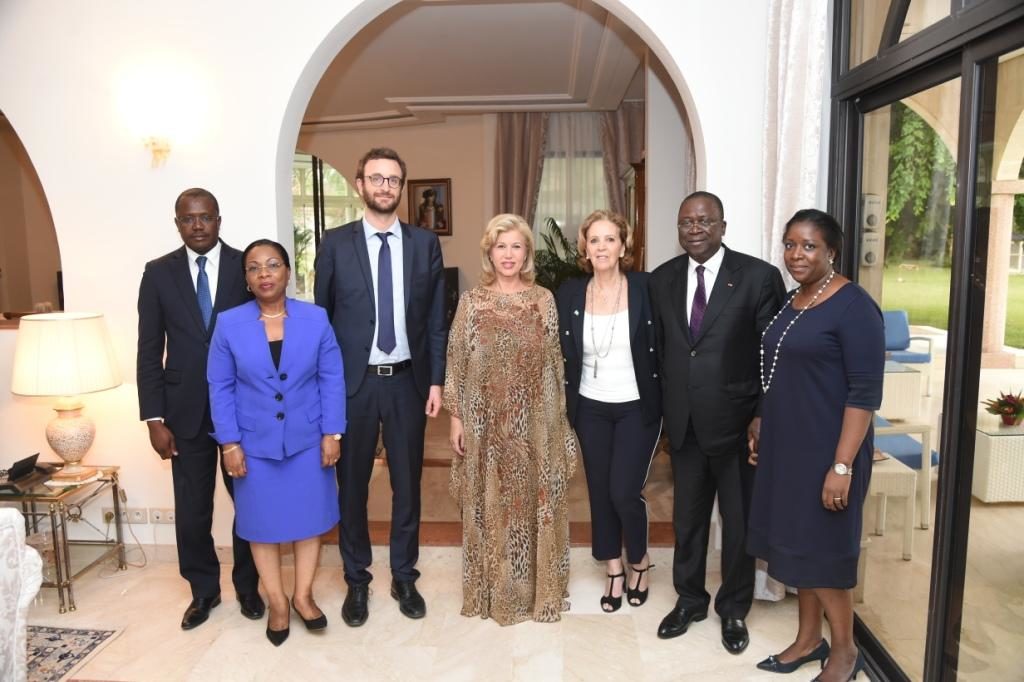 The First Lady, Dominique Ouattara received in audience Mrs. Michèle Sabban, President of the R20 Regions of Climate Action, on Monday February 27th, 2017, at the presidential residence of Cocody. Founded by the former Governor of California, the famous American actor Arnold Schwarzenegger, the R20 Regions of the Climate, accompanies the regions to develop green projects by associating territorial communities, companies and investors. During the meeting, which was attended by Prime Minister Ahoussou Kouadio Jeannot, Minister of State to the President of the Republic, responsible for Political Dialogue and Relations with the Institutions, Mrs Michèle Sabban, President of the Green Fund, Mrs. Dominique Ouattara's experience in setting up a green fund for the empowerment of women. Indeed, during this audience Mrs Michèle Sabban presented the organization to the First Lady and beseech her support and experience for the launch of a green fund dedicated to women who are In the fight against climate change.
There is evidence that the experience of Mrs. Dominique Ouattara in the context of the empowerment of women is no longer to be demonstrated. This is reflected in the numerous support actions and the micro-project funding program called the Support Fund Côte d'Ivoire Women (FAFCI), which it has set up for the empowerment of women. An experience that Mrs Michèle Sabban, President of the Green Fund, has not failed to mention. "(…) The First Lady is a very important person for me in my work throughout the world. I took this opportunity to suggest her to work within the framework of a green fund that we are setting up for the empowerment of women. Today, the link between environmental issues and health is clear. I know that Madame Dominique Ouattara is very devoted to the issue of public health. So we worked together to come up with proposals that would make it possible to establish quick solutions for the women of Côte d'Ivoire, "explained the President of the Green Fund.