Death of Ambassador Nicaise Coffie Papatchi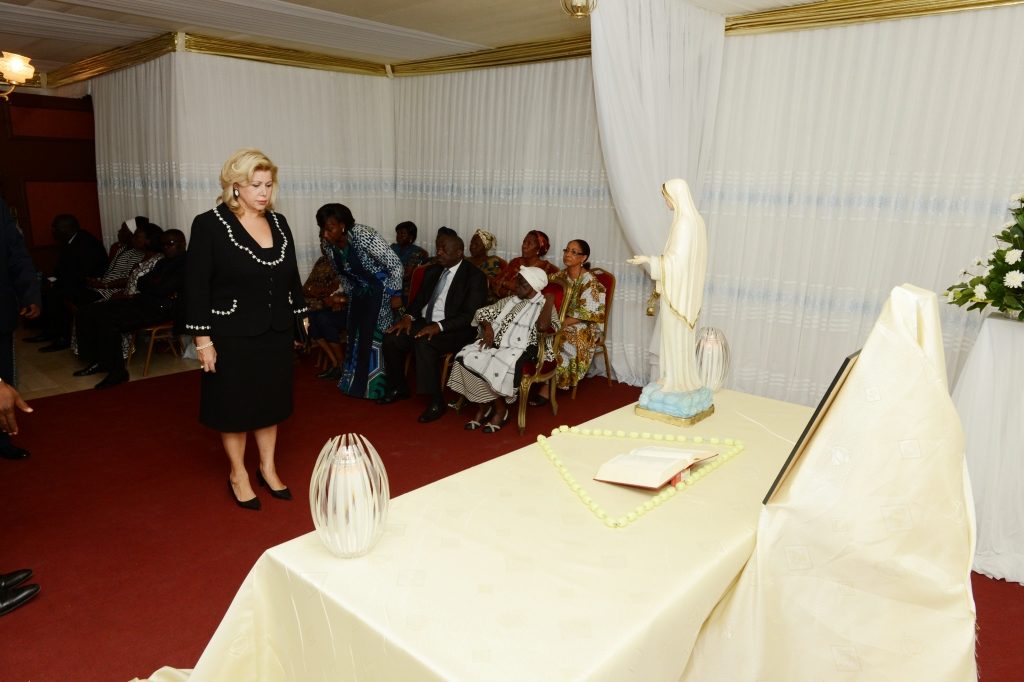 The presidential couple presented on Friday, January 31st, 2014, its condolences to Coffie's family following the death last on Monday in Paris H.E.M. Alain Nicaise Coffie Papatchi, Ambassador of Côte d' Ivoire in China.
The wife of the Head of State flanked on this occasion by the Minister of Culture and Francophonie, Bandama Kouakou Maurice, Anne Desiree Ouloto, Minister of Solidarity, Family, Women and Child, Jeanne Peuhmond, special Advisor to the President of the Republic in charge of gender.
It is the Minister of Culture, Maurice Kouakou Bandama who had the honor to present the condolences of the presidential couple to the bereaved family. Thus, in well-chosen words, he expressed all the pain driving President Alassane Ouattara and his wife after the disappearance of the diplomat. He recalled the invaluable contribution H.E.M. Coffie Alain Nicaise Papatchi made in strengthening diplomatic relations between Côte d' Ivoire and China. He concluded by reassuring the bereaved family of the Ouattara couple's commitment to their side for funeral arrangements. Matching words to action, the First Lady, Mrs. Dominique Ouattara gave 5 million CFA francs to Coffie's family as a contribution to the funeral. In addition, Mrs. Dominique Ouattara expressed the support of the presidential couple to the bereaved family in the book of condolence. "It is with great sadness we heard the death of our brother, Ambassador Nicaise Coffie, a great servant of the State. A lot of courage to his family and especially to his beloved Suzanne Coffie who is wvery dear to our heart. May he rest in eternal peace."
According to Coffie's family, the mortal remains of Nicaise Coffie return tonight ( Friday, January 31st, ed) by regular Air France flight. The body will then be transferred to Ivosep where a small prayer meeting will be held at the prestigious hall. The rest of the program funeral will be announced later.