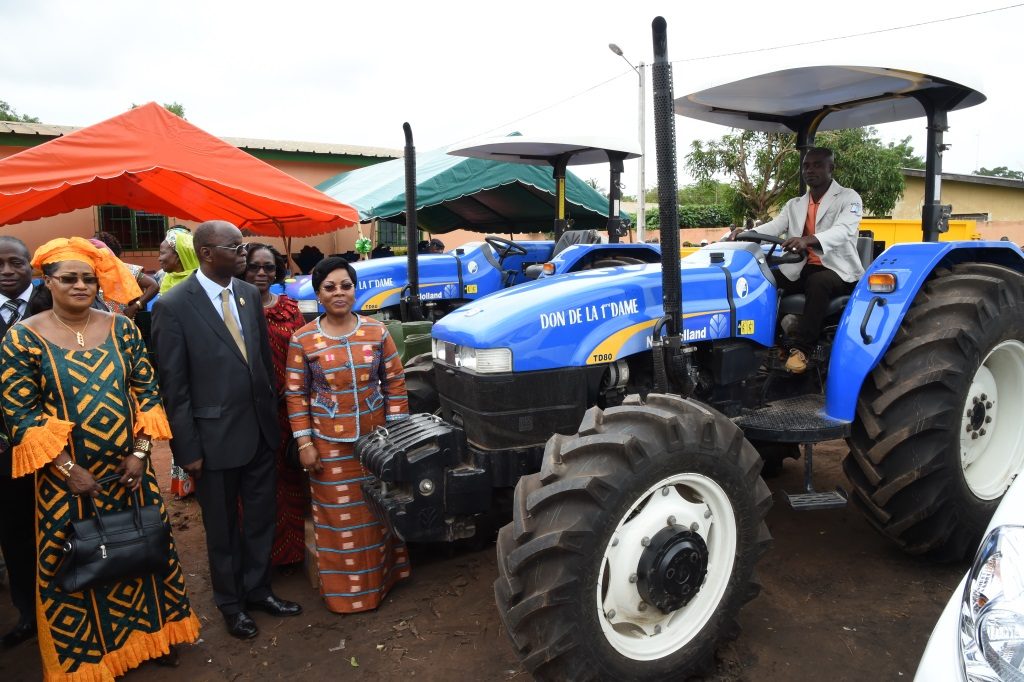 The First Lady Dominique Ouattara has made significant donations Thursday, September 11, 2014, to the populations of M'Bahiakro. As always, the lady with the big heart has dispatched her cabinet ahead of the state visit that President Alassane Ouattara will make from the next 14 to 17 September in the Iffou region to provide support and assistance to the populations of this region. It is by the Department of M'Bahiakro the team led by Mrs. Patricia Yao Sylvie, Chief of Staff to the First Lady began its journey in the Iffou. The donation ceremony of the First Lady took place within the walls of the Town Hall of this town before the administrative authorities, the officials and the populations who turned out massively to give a warm welcome to the emissaries of the First Lady. So Mrs. Dominique Ouattara has offered donations to cooperatives and women associations in the areas of agriculture; restoration; hairdressing and sewing, and also to women's centers; Youth; nursery schools; primary and secondary schools; school food stuff; in the field of health and disability.
First Lady Dominique Ouattara gave significant donations to the populations of M'Bahiakro
The nursery, primary and secondary schools have not been forgotten. They have received school supplies to enable them to calmly deal with the new school year. The youth department also received one tractor, including the youth cooperative of the N'Zi plain. They also received tarpaulins; malaga (plastic) chairs and many other gifts. 50 million CFA francs available to women In addition to these gifts, the emissary of the First Lady announced as part of the Support Fund for the Women of Côte d'Ivoire (FAFCI) a fund of nearly CFA 50 million francs to Coopec is already available intended to enable women to undertake income-generating activities.