DIALOGUE OF FIRST LADIES ON MATERNAL AND NEWBORN HEALTH IN NEW YORK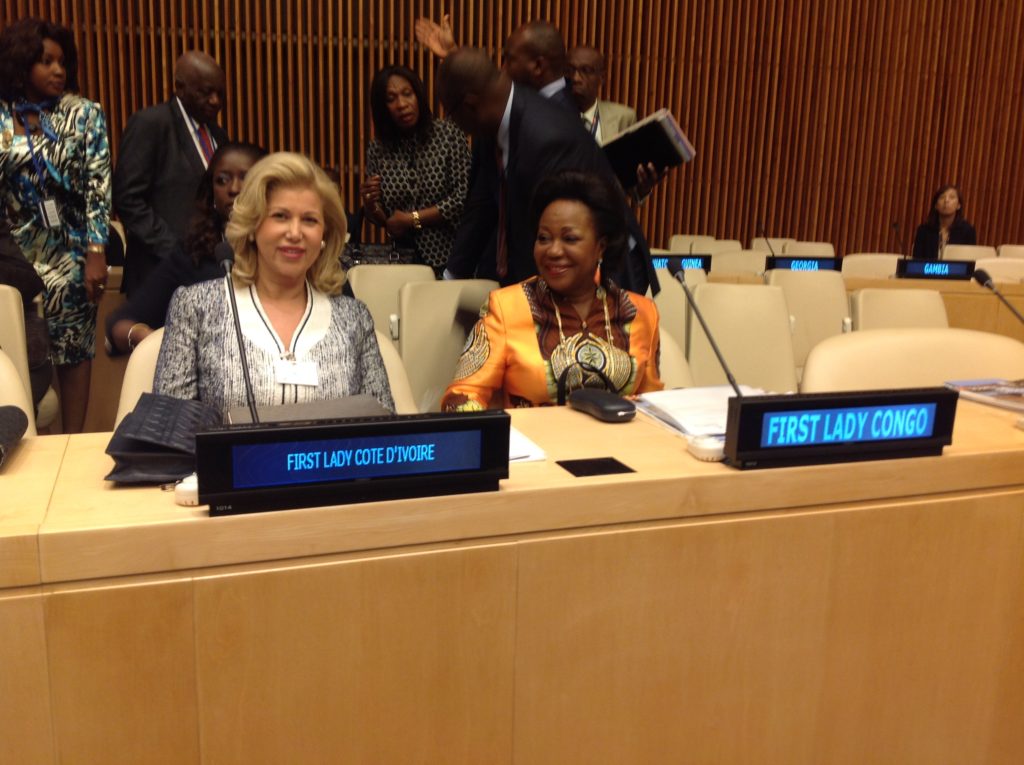 It is with great pleasure and commitment that the Côte d'Ivoire took part in the First Ladies Dialogue on Maternal and Newborn beyond 2014 with a focus on adolescent health. I would like to commend the organizers for the judicious choice of the theme. This theme, I remain convinced, gave an opportunity for different countries at this forum, to communicate each on her experience and build on the achievements in order to develop collaborative strategies for the survival of the mother, the child and the adolescent.
As you all know, the health of the mother, the child and the adolescent is under our tropics a major concern, given the high levels of mortality and morbidity observed here and there; and also in relation to their generally precarious life condition, that make them highly vulnerable targets.
No one know better than us, mothers and wives of heads of state, to be concerned for the welfare of the child, mother and adolescent, as well as their rights in order to promote their health and reduce mortality and morbidity.
We must facilitate to these target populations, access to health services that are mostly basic human rights, freely acknowledged by our respective states. This is among others the Convention rights of women and the one related to the Rights of the Child.