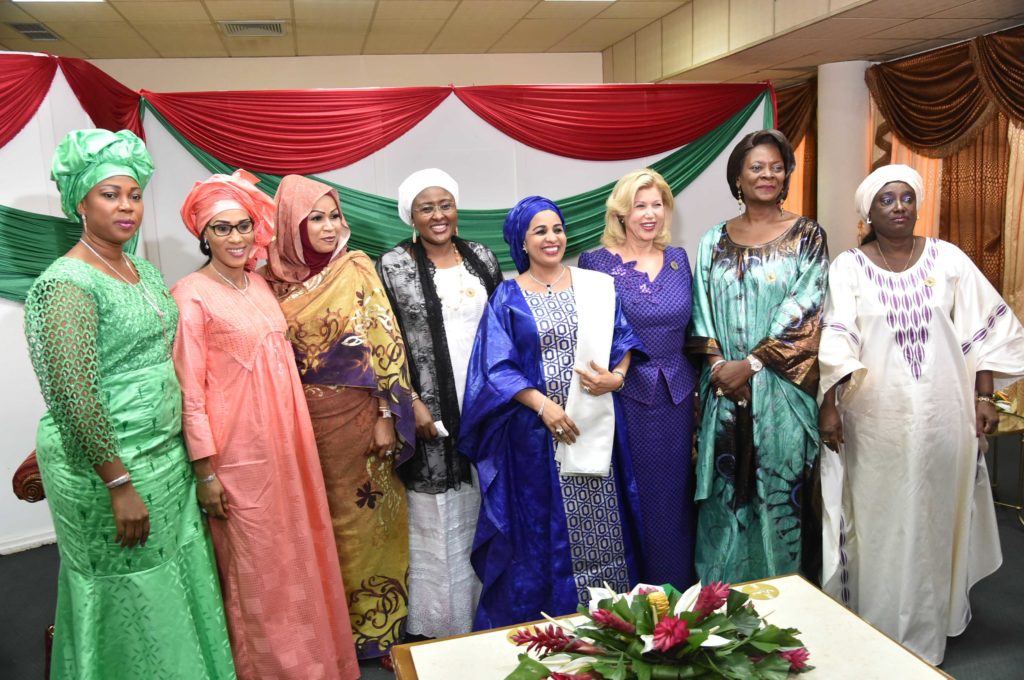 On Thursday, August 2, 2018 at the conference center of Ouaga 2000, The curtain fell on the regional high-level seminar on promoting awareness for the fight against cancer and advocacy programs in the African member states of the Organization of Islamic Cooperation (OIC) in the presence of eight wives of Heads of State and several donors.
The First Lady, Mrs. Dominique Ouattara accompanied by Mr. Aouélé Eugène Aka, Minister of Health and Public Hygiene and national experts, shared her country's experience to fight against cancer.
"In Côte d'Ivoire, every year, there are 15,000 new cases cancers that are registered, including 8,000 cases in women, with an average age of 47 years.
Unfortunately, 75% of cases are identified late with a high mortality rate. Cancer is a real public health problem in our country, as everywhere else in Africa, "said Mrs. Dominique Ouattara.
The First Lady, explained that since 2008 Côte d'Ivoire has put the fight against cancer as a national priority by creating the National Cancer Control Program. The impact of this program is now tangible with promotional, preventive, curative and research activities. As results, we have informed 1, 500,000 women on breast and cervical cancer ; 16,000 girls were vaccinated against the Human Papilloma Virus (HPV), which in many cases are the cause of uterine cancer. 50,000 women have also been diagnosed with cervical and breast cancer in several districts of the country.
In order to improve the quality of health worker services, 300 of them have been trained to better treat cancer. Since 2016 we have implemented a medical oncology degree to increase the number of specialists in this field.
At the technical level, Côte d'Ivoire has purchased considerable modern equipment. The country has built its first National Center for Medical Oncology and radiotherapy. In addition, the government is planning to build a regional oncology center in Grand-Bassam and two radiotherapy centers in Bouaké and Daloa. In terms of curative care, the Government subsidizes the medical treatment of people suffering from cancer.