Fight Against Child Labor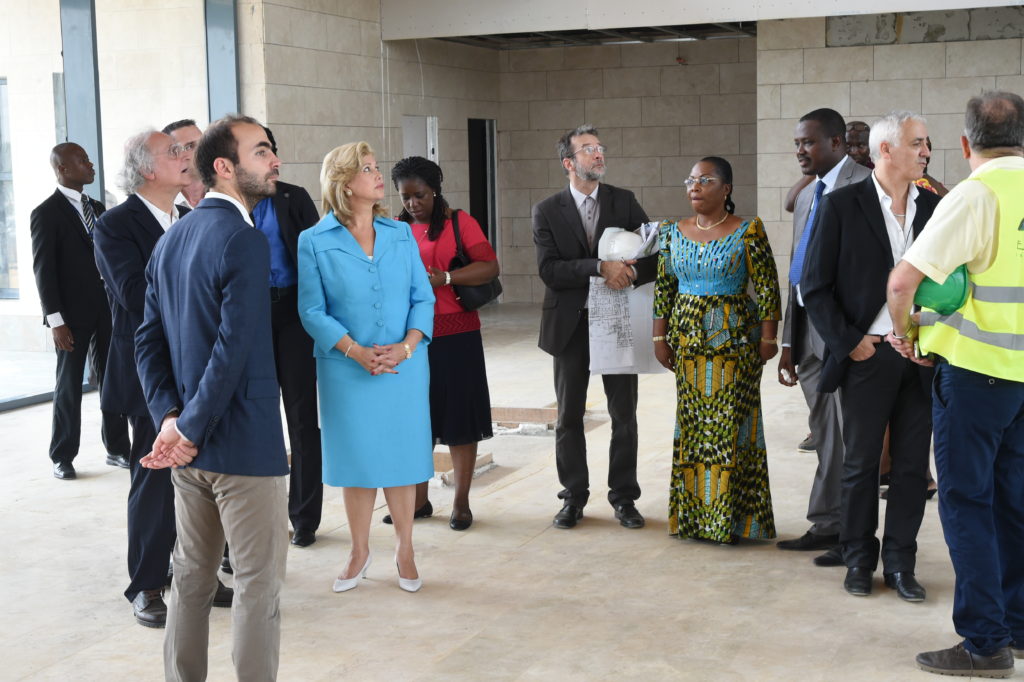 In 7 months, the first "Reception Center" for children in distress of Children Of Africa Foundation will see the light of day in Soubré. The information was given on Tuesday, January 10th, 2017, at the headquarters of Children Of Africa in Cocody, by Mrs. Dominique Ouattara, President of the Foundation, at the signing of the contract for the construction of this reception center. The ceremony was attended by Mr. Fenol Zanon Manuel, CEO of TOVAMA, the company that won the tender for the construction of the center, Mr. Adou Benié, architect of A + A and M. Karim Djebar of the SOCOTEC control cabinet. Work will begin on January 25, 2017. The cost of this first operation: 748 million CFA francs. For example, nearly 10 months after the gala diner organized in March 2016 to raise funds for the construction of three shelters for children in distress, the signing of this contract will give shape to the new project of Mrs. Dominique Ouattara's Children Of Africa. And except in case of force majeure, the 1st center should take shape in 7 months in Soubré. After expressing her joy, Madame Dominique Ouattara, Foundress of Children Of Africa, gave the reasons behind this project. "This project to build three centers for children in distress is an initiative of Children Of Africa Foundation. (…) Indeed, when children are freed from the hands of traffickers, they can sometimes wait several weeks before being returned to their families. Our aim is to improve the provision of assistance and care for trafficked and exploited children by providing them with a safe shelter and temporary protection, until the investigations are completed and their parents found, "said Dominique Ouattara.
That's the reason why she has initiated the construction of three reception centers on sites affected by the worst forms of child labor phenomenon. These include Soubré in the West, Ferkessédougou in the North and Bouaké in the Center.
Mr Fenol Zanon Manuel, Managing Director of TOVAMA, the company that won the tender for the construction of the Soubré reception center, thanked Mrs Dominique Ouattara for the trust she placed in her company for the implementation of this project.
Mr. Adou Benié, architect of the firm A + A, presented the project. The "Maison d'accueil" in Soubré will welcome 64 residents.