Fight Against Child Labor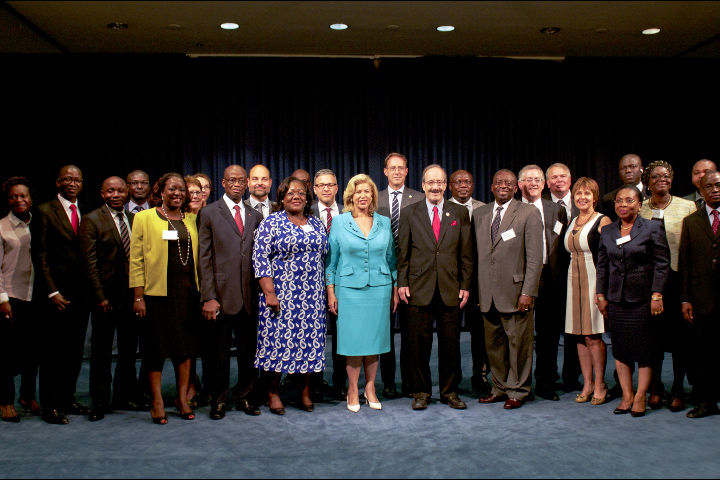 Unanimously, the US Minister of Labor, Thomas E. Perez, Deputy Assistant Secretary in charge of international relations, Eric Biel, Congressman Eliot Engel and chocolate manufacturers wanted to praise the commitment and leadership of Mrs. Dominique Ouattara, President of the National Oversight Committee for Actions Against Trafficking, Exploitation and the Worst Forms of Child Labor. "We are proud of you!", "Congratulations for what you do," "Mrs. be proud of the progress you've made," etc., everyone went on with his own vocabulary to magnify the action of the First Lady of Cote d'Ivoire.
"(…) This is a task that I assume voluntarily since four years and I do it with all my heart because all that relates to children touches me deeply. So I made the fight against child labor one of my major commitments in my capacity as First Lady, "reminded Mrs. Dominique Ouattara.
She shared with the audience the long list of actions performed by the State of Côte d'Ivoire, since the dispositions taken in the legislative and regulatory framework, coordination and monitoring and evaluation; till the prevention of the phenomenon, through the great awareness and communication campaigns, the construction and rehabilitation of school infrastructure, and finally the comprehensive reform of the coffee-cocoa sector that has improved the lives of farmers.
At that meeting, Mrs. Dominique Ouattara announced that schooling has become compulsory in Côte d'Ivoire in the next school year in 2016.
Regarding the Tulane survey on child labor conducted in 2014 in the cocoa area, the President of the CNS reported that 71% of children indexed are attending in school and living with their parents. However, she wanted to make a clarification to all players involved in the struggle in these terms: