Fight Against Cross-Border Trafficking in Children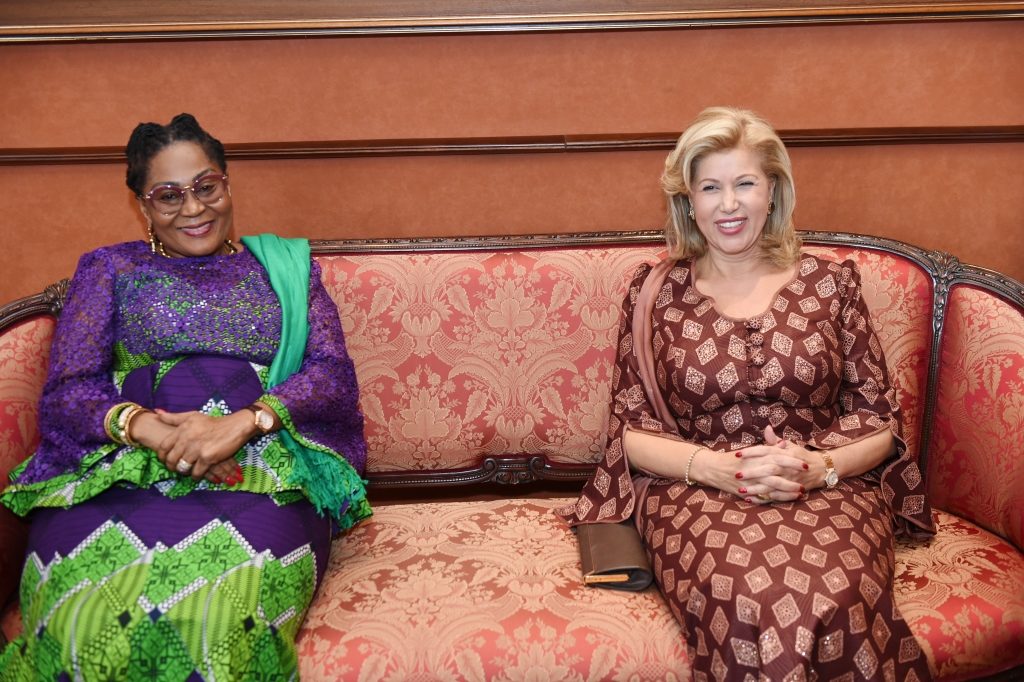 The First Lady of Ghana, Mrs. Lordina Dramani Mahama has arrived in Côte d'Ivoire, this Monday, September 12th, 2016 as part of a working visit of forty-eight (48) hours. The spouse of the head of state of Ghana was welcomed at the international airport Felix Houphouet-Boigny of Port-Bouet, by Mrs. Dominique Ouattara, First Lady of Côte d'Ivoire.
It at 13:30 the plane of the distinguished host of Mrs. Dominique Ouattara landed on the tarmac of Port-Bouet Airport. After an exchange of courtesies at the presidential lodge, the wife of President John Dramani Mahama really mingled with the crowd. Ghanaian nationals living in Côte d'Ivoire and many Ivorians held, in their ways, to wish the traditional "akwaba" to the guest of Mrs. Dominique Ouattara. After the walkabout, the convoy of the two First Ladies rattled into motion towards the Sofitel Hotel Ivoire, where the Ghanaian delegation headquartered.
The visit is part of the signing of a cooperation agreement between Côte d'Ivoire and Ghana in the fight against cross-border trafficking and the worst forms of Child Labor.