Fight against deforestation: Yodé and Siro request the support of the First Lady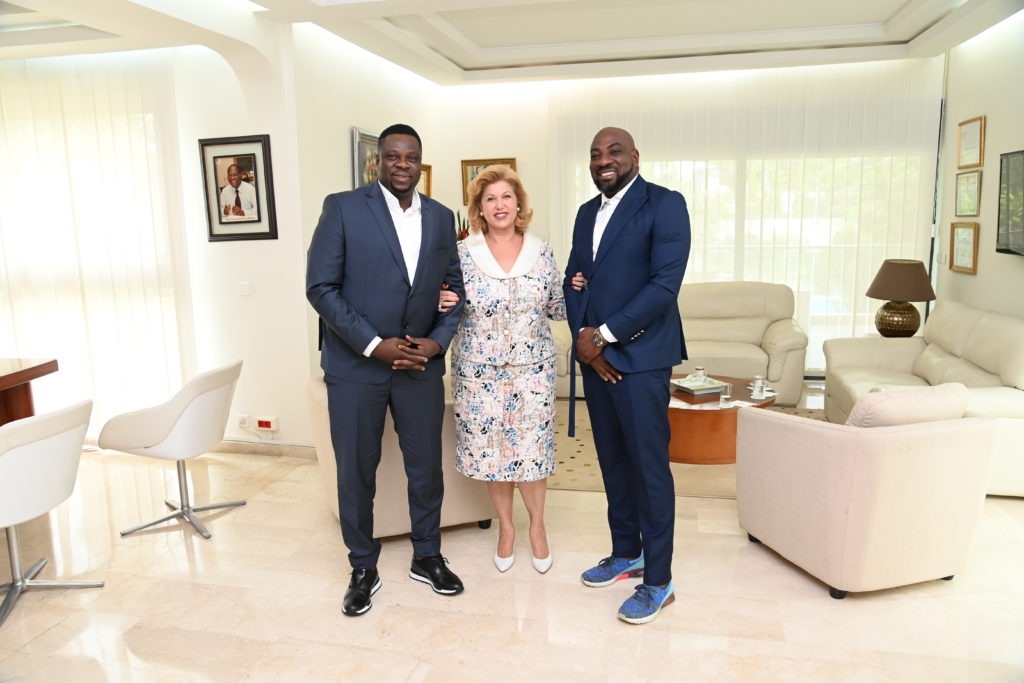 First Lady Dominique Ouattara received in audience the famous singers Yodé and Siro, on Tuesday, October 25, 2022, at her office in Cocody.
Their real names are Gervais Dali Djedje, known as Yodé, and Sylvain Decavailles Aba, known as Siro, who came to request the support of the First Lady in the organization of the second reforestation caravan initiated by their organization called "Yes Foundation".
In return, the First Lady congratulated them for this initiative which she finds noble. The wife of the Head of State decided to accompany the artists in this green initiative.
"Today, you know that Côte d'Ivoire has lost nearly 90% of its forest. And we know that this situation is a concern for the First Lady. Since our Foundation is committed to adress this issue, we came to see her to show our support and ask for hers so that we can carry out our second national caravan of popular reforestation 2023, "said Siro.
Last year, 182 hectares of forest were reforested in ten (10) cities of Côte d'Ivoire by the Foundation.