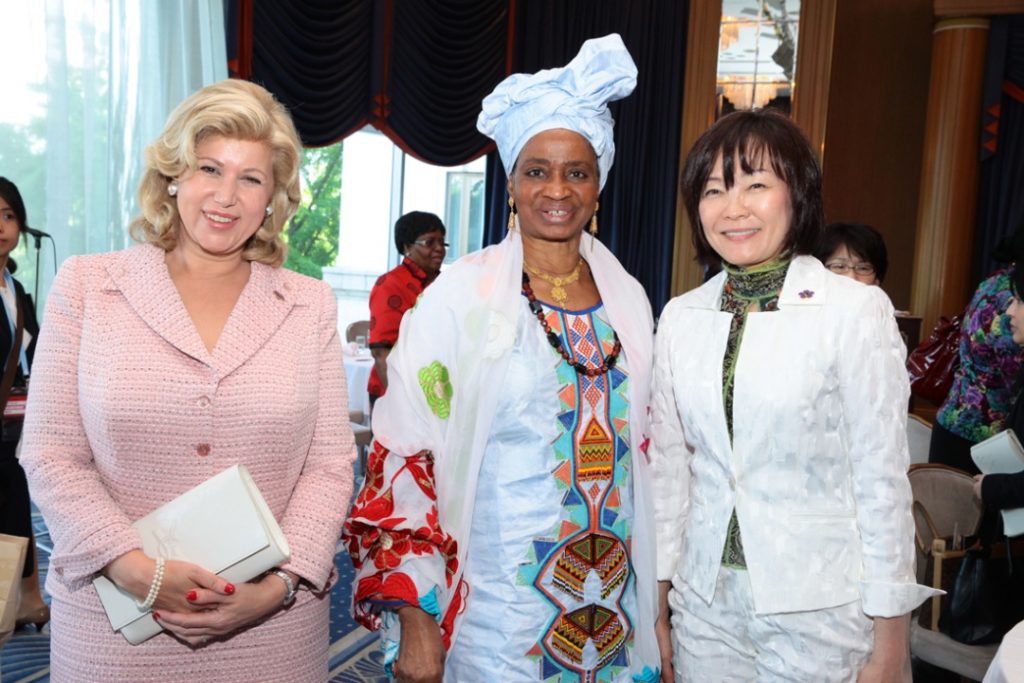 On the occasion of the TICAD V (Tokyo International Conference on African Development), a special program has been concocted for Africa's First Ladies.
Indeed, the Ministry of Foreign Affairs of Japan in collaboration with the Japanese Center for International Exchange organized on June 1st at Annex Hall, Pacifico Yokohama, an International Symposium on : "Let's talk about AIDS: Common Challenges in Africa and Japan. "
This international event brought together 13 African First Ladies including Mrs. Dominique Ouattara of Côte d'Ivoire. Strong presence of of the First Ladies of Ghana, Gabon, Mali, Zimbabwe, Namibia etc. And the wife of the UN Secretary General, Mrs. Ban Soo-Taek. Mrs. Akie Abe, First Lady of Japan expressed honored by the presence of her peers. She wanted to remember that the objective of this symposium is to reduce AIDS pandemic on African continent. She told the audience she has personally witnessed the situation of children with HIV during a visit to a center in Namibia.
For her part, Mrs. Penehupifo Pohamba, President of The Organization of African First Ladies Against HIV / AIDS (OAFLA) also First Lady of Namibia, speaking on behalf of her peers, expressed her gratitude to the First Lady of Japan for the attention they have received in the land of the rising sun.