Final of 2015 Awoulaba Contest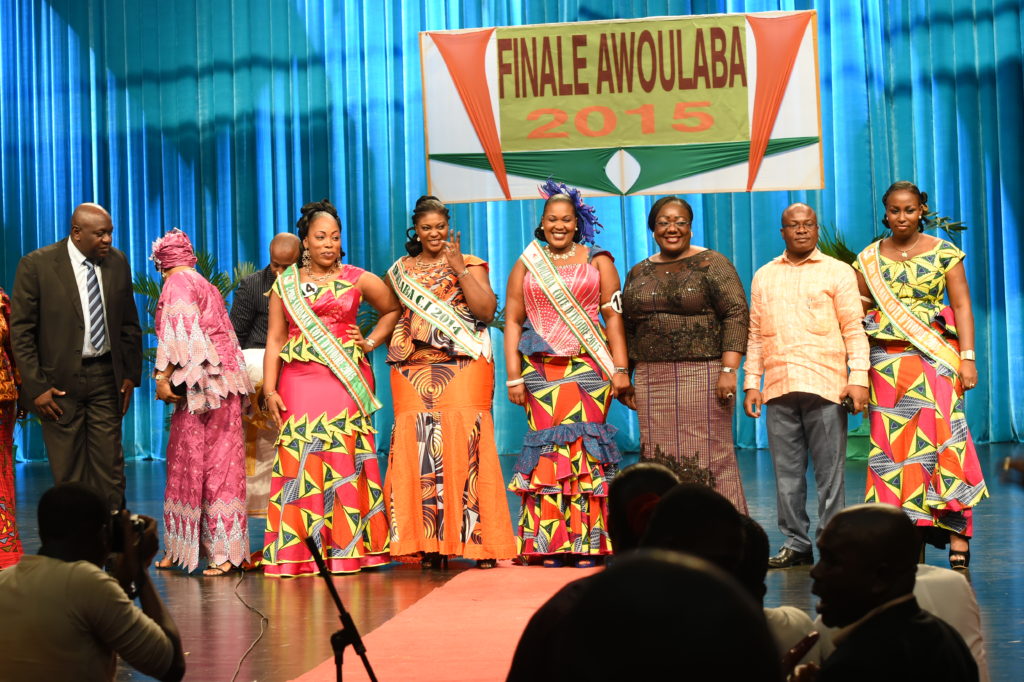 The 2015 edition of the Awoulaba beauty contest reached its apotheosis, on Saturday, August 8, 2015 in the Lougah Francois room at the "Palais de la Culture". Placed under the patronage of the First Lady Dominique Ouattara, the contest promoting the African beauty canon has registered the participation of 18 candidates. To that end, Mrs. Dominique Ouattara has offered F CFA francs 5.5 million to be shared between the winning trio, the other candidates and the organizing committee. The First Lady was represented at the ceremony by Mrs Anne Desirée Ouloto, Minister of Solidarity, Family, Women and Children.
In boubous, in traditional dress and loincloth, the 18 candidates have been subject to the decisions of juries and the many spectators who attended the event at the "Palais de la Culture" of Treichville. After deliberations Kouacou Laetitia Ines from Kumassi won the new beauty queen contest. Cashier and mother of single a child, the representative of the mayor of the municipality, N'Dohi Yapi Raymond has convinced the jury with its charms. She garnered 162 points/210. Kouacou Adjo Leatitia, 29 years old and mother of 3 was first designated Saraman. The latter won 163/210. The second is called Saraman, namely Pekaou Carmen Marie-Ange, 31 years old, from the Plateau commune. She is mother to a child and got 159 points / 210. The award for best message of awareness about family planning was awarded to Nadège Bla Kouamé, Appagni's wife, a 39 years old mother of 4 children.