Flood at the Riviera Palmeraie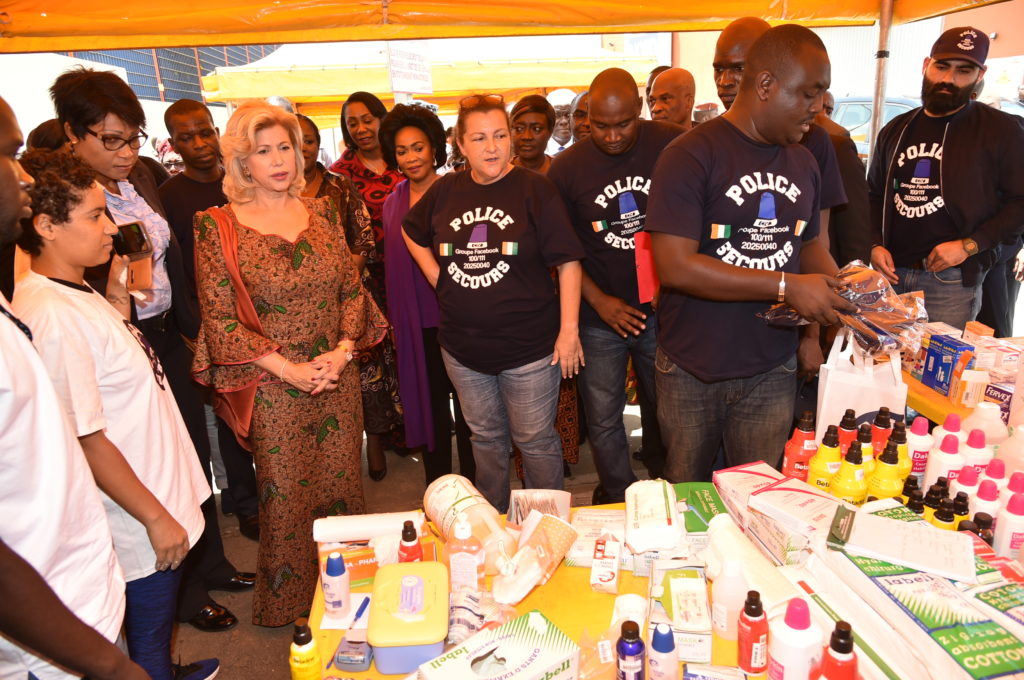 The First Lady started her visit in the morning on Monday, June 25, 2018, to victims of torrential rain. In the morning she visited a reception centre located in riviera 3. Then in the afternoon, she visited another reception centre for victims located at Riviera les Rosiers programme 3.
During these visits, the First Lady was accompanied by several officials including Minister Koné Mariatou, Minister of Family, Child Protection and Solidarity, Minister of Home Affairs and Security, Sidiki Diakité, Minister Diakité Coty Souleymane, Chairman of the Board of Directors of the Road Maintenance Fund.
The First Lady took the opportunity to congratulate the volunteers from Police Rescue headed by Mrs. Nathalie Coppeti for their swift response to the issue. She also offered to them (03) million CFA francs to continue their mission.
Mrs. Nathalie Coppeti, head of Police Rescue explained the type of assistance that was provided to victims of the torrential rain that fell on the District of Abidjan.
To the victims of la Riviera les Rosiers programme 3, the First Lady offered food, mattresses, cooking utensils and many other gifts. In addition, she offered five (5) million CFA francs, of which two (2) million CFA francs to women, two (2) million CFA francs to youth committee and one (1) million CFA francs to traditional leaders.