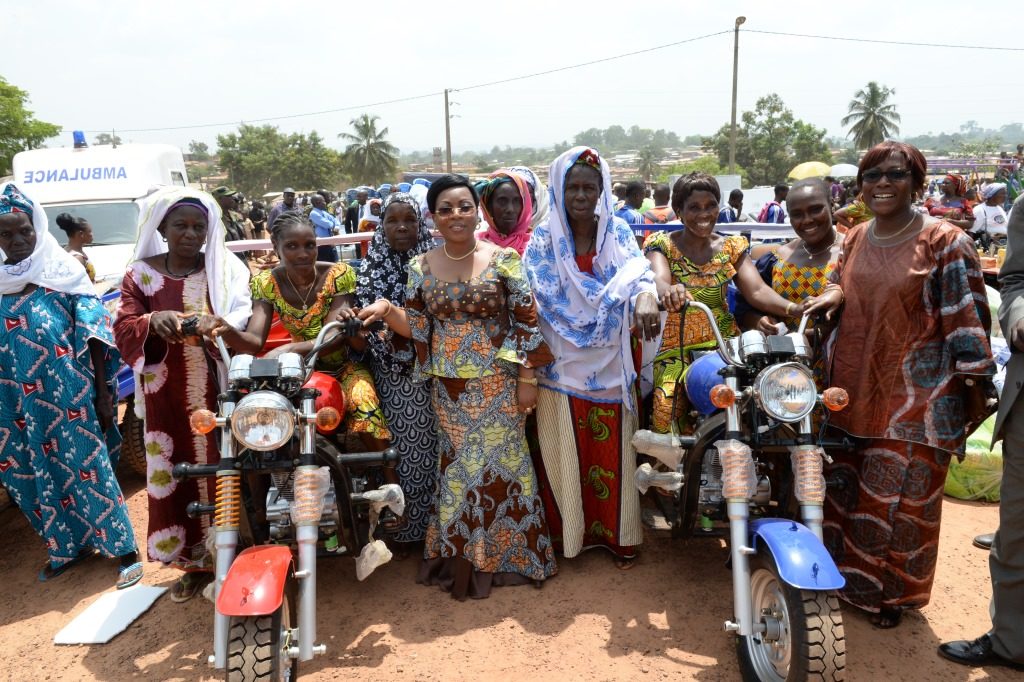 Development issue was central to all interventions at the donation ceremony of the First Lady to the populations of Guéyo, on Monday, March 2nd, 2015. Indeed, the people of this cocoa growing and oil palm big producing village want their share in the emergence process of the country. They have specified during the various interventions on Independence Square during the ceremony of the First Lady's donations to the people of this town in the Nawa region.Impassable tracks during the rainy season, isolation, lack of water in the taps, difficulties to evacuate agricultural products to markets and other malfunctions are some of the many distress calls launched by the population.
Apart from the major development work related to road rehabilitation and road asphalting, most of the grievances of the populations have been met by the First Lady. Indeed, in Guéyo it's the very first time since ages that populations have been offered donations. And the reason is that these gifts donated to the populations in general and women in particular are worth CFA francs 110 million. Thus, Mrs. Dominique Ouattara has, to women's groups and women's cooperatives, agricultural equipment to enable them to not only increase productivity, but to also address the issue of their evacuation on the markets. So she offered machetes, files, wheelbarrows, watering cans, boots, pumps, sprayers, motor tricycle and a tractor to her parents, sisters and daughters of Guéyo. As usual, the kind-hearted lady has forgotten no social and activity sector of the village.
The restorers, hairdressers, as well as education, training and health sectors have received donations that will allow them to develop. Also in order to provide wellness to populations, the hospital of Guéyo received a new ambulance for the evacuation of the patients. Food has also been provided to the population.