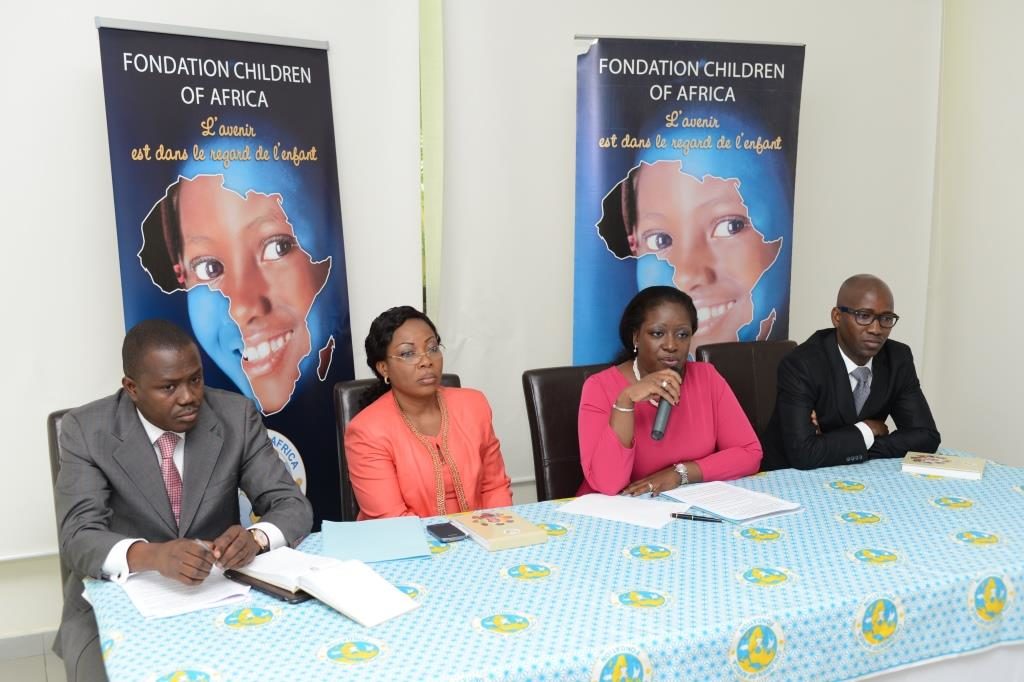 The information has been given during a press conference held at the headquarters of the NGO, located in the commune of Cocody, precisely, on the rue des embassades, by Nadine Sangare, Côte d'Ivoire Director of Children of Africa Foundation, who has at her side, Mrs. Sylvie Patricia Yao, Chief of satff of Mrs. Dominique Ouattara, Mr. Coulibaly Brahima, Head of Communications of Children Of Africa, and Dr. Son Jerome, project manager of Children Of Africa Foundation.
Indeed, Mrs. Nadine Sangaré reassured her audience about the effectiveness of the start of the work of this ultra-modern hospital, especially as 70% of the funding for the construction of this jewel for both the mother and the child have been mobilized. «Regarding the construction of the mother-child hospital, we can assure you that the work start beacause we have been able to mobilize a large part of the funds, or 70% of the funding, "she reassured.
In addition, Côte d'Ivoire Director of Children of Africa revealed that this hospital will recieve all the patients from the sub-region, all the more since it will offer specialties that do not exist nowhere in West Africa, such as pediatric cardiac surgery.
Nadine Sangaré also said that the Mother-child hospital of Bingerville is a non-profit institution, of international standard.
She also indicated that low-income patients will be supported. Therefore, there will be in this hospital, a department in charge of social affairs.