II Plateaux Agban village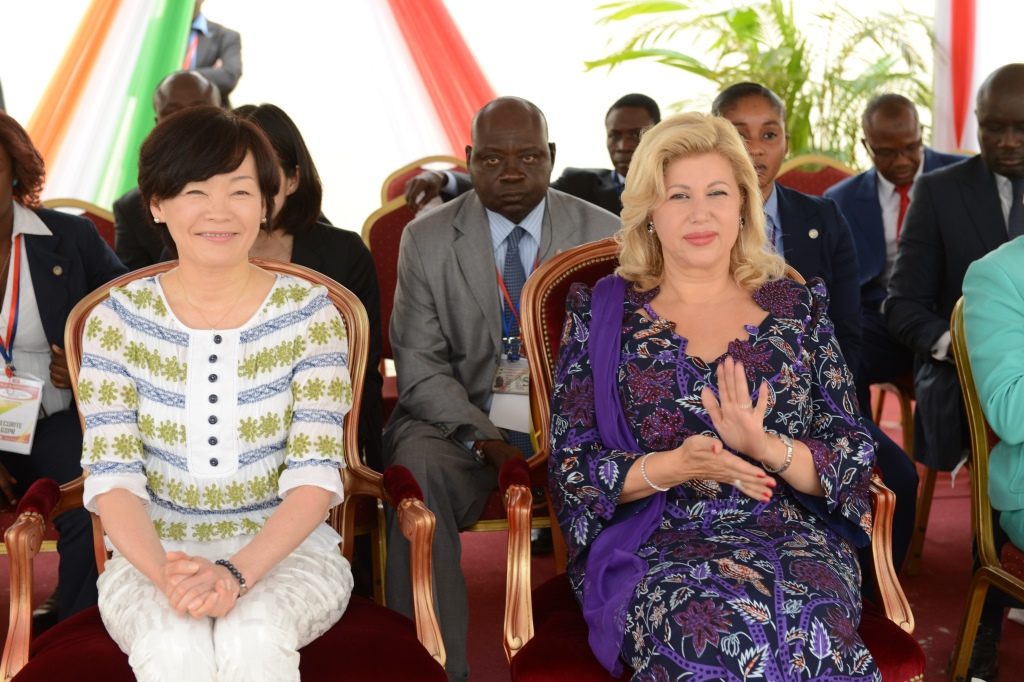 After the Orphanage of Bingerville, Mrs Dominique Ouattara and Akie Abe visited, Saturday, Jan. 11th, 2014, the Computer Sport and Art Management School Group. This school (MISA), located in II Plateaux Agban village, provides since 2005, training in Japanese to its students. It's therefore that symbol of linguistic exchange between Côte d'Ivoire and Japan that hosted in fervor the two First Ladies. Mrs. Dominique Ouattara and her guest made important donations to the school. For the equipment of the computer room, they offered 10 desktop computers; 01 printer, 10 inverters, 10 computers tables and 10 chairs. The First Ladies provided supplies and teaching materials. They offered 5 cartons of chalk, 10 geometric sets to the school. Mrs. Dominique Ouattara and her guest also offered sports equipment, food and non-food.
For Mrs. Dominique Ouattara , First Lady of Côte d'Ivoire, MISA Group is a good example of cooperation between Côte d' Ivoire and Japan. It revealed that in addition to its educational vocation, the school welcomes free of charge each year over a hundred children.
Dr. Kouassi Ambrose, founder of MISA Group revealed that his school delivers Japanese courses since 2005. He thanked the two First Ladies for their availability.
Mrs. Dominique Ouattara and her guest visited the premises of the school group.