In preparation for the state visit in the South Comoé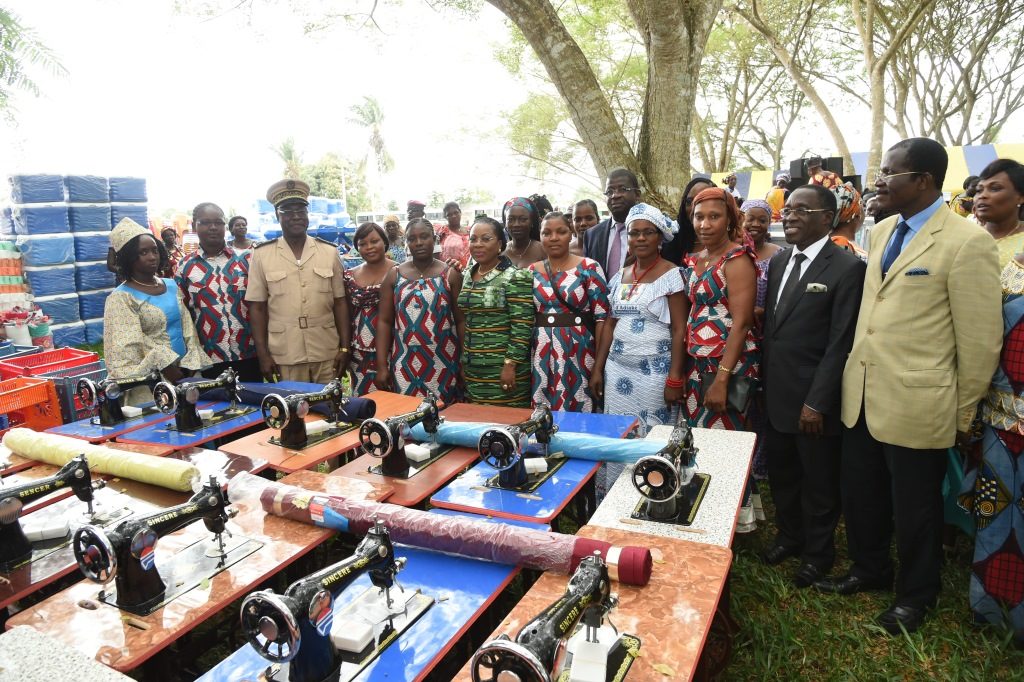 The First Lady Dominique Ouattara has offered large donations of various kinds, on Friday, September 11, 2015, the population of the department of Adiaké. These gifts worth more than CFA francs 100 million have been offered to the people of this department ahead of the state visit that President Alassane Ouattara will have in the Comé Southeast region from 14 to 15 September. And as usual, the wife of the head of state sent a team of her cabinet led by the Chief of Staff, Mrs. Yao Patricia Sylvie to show solidarity with the populations of this region.
Thus, the Adiaké department is the first step of this caravan of solidarity initiated by the First Lady Dominique Ouattara. For the occasion, the populations of Assinie, Etuéboué and Adiaké the three sub-prefectures of the department of Adiake, rallied the town hall in order to commune with the envoys of Mrs. Dominique Ouattara. On behalf of the First Lady, Mrs Patricia Yao Sylvie offered donations in cash and kind worth CFA francs 111 million. Indeed, the First Lady offered agricultural equipment for cooperatives and women's groups, materials and equipment for restaurant managers, shopping, hairdressers and seamstresses. In addition, in the field of health, Mrs. Dominique Ouattara has offered a new ambulance to the General Hospital of Adiaké and biomedical equipment to enhance the care offer of this locality. In the area of ​​Education, kindergartens, secondary schools and high schools of the department have received significant educational and maintenance equipment.
Mrs. Dominique Ouattara has also provided material for future women's center and social center of the department. To complete this series of gifts, the First Lady has increased the envelope of the Support Fund for the Women of Côte d'Ivoire (FAFCI) that was allocated to the women of the department. In fact from only CFA francs 20 million, the fund made available to women rose to CFA francs 100 million. It is nearly CFA francs 80 million that the First Lady has injected into the FAFCI envelope allocated to Adiaké for the Department for the greatest happiness of women. An ad that overjoyed politicians, authorities and population department