International Recognition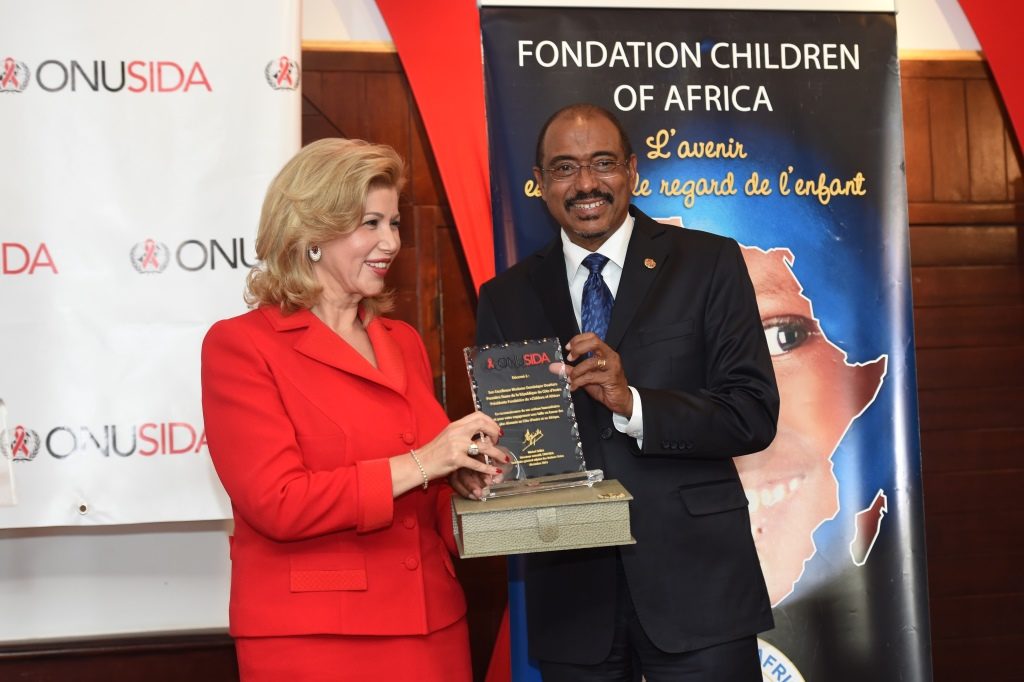 This is certainly another recognition of her commitment to the poor, and one of the most prestigious. Mrs. Dominique Ouattara, First Lady and President of Children of Africa was appointed, Thursday, December 18, 2014, Special Ambassador for UNAIDS to accelerate access to pediatric treatment of HIV / AIDS by the Executive Director of this structure, Michel Sidibé. This is the first time an African First Lady is appointed ambassador by an organization of the United Nations system. And from now on, Ivorian First Lady deserves this recognition. It's a distinction which enlarges the list of the numerous national and international recognitions of the Ivorian Mother Teresa. The award ceremony was held in the Pullman Plateau, before an audience of personalities and especially in the presence of the head of state Alassane Ouattara who came to support his wife.
It's a distinction that allows Mrs. Dominique Ouattara to show more determination for the elimination of HIV / AIDS. It's also a commitment she shared with many guests. "As for me, my commitment and my actions have caught your attention, and I can assure you Mr. Executive Director, that the UNAIDS distinction attributed to me today through you, will be a catalyst of my commitment for elimination of HIV / AIDS, "she promised, before concluding:" All actions against the mother-to-child transmission of HIV / AIDS in Côte d'Ivoire, Africa or the world, to find Me, well received.
This is a fight in which I am committed, and I will keep fighting until we offer our children a childhood free of AIDS. "in addition to this wonderful engagement of the First Lady Dominique Ouattara, she also took the opportunity of this ceremony to thank all those who believed in her commitment to the poor.