Kouamé Georgette has passed away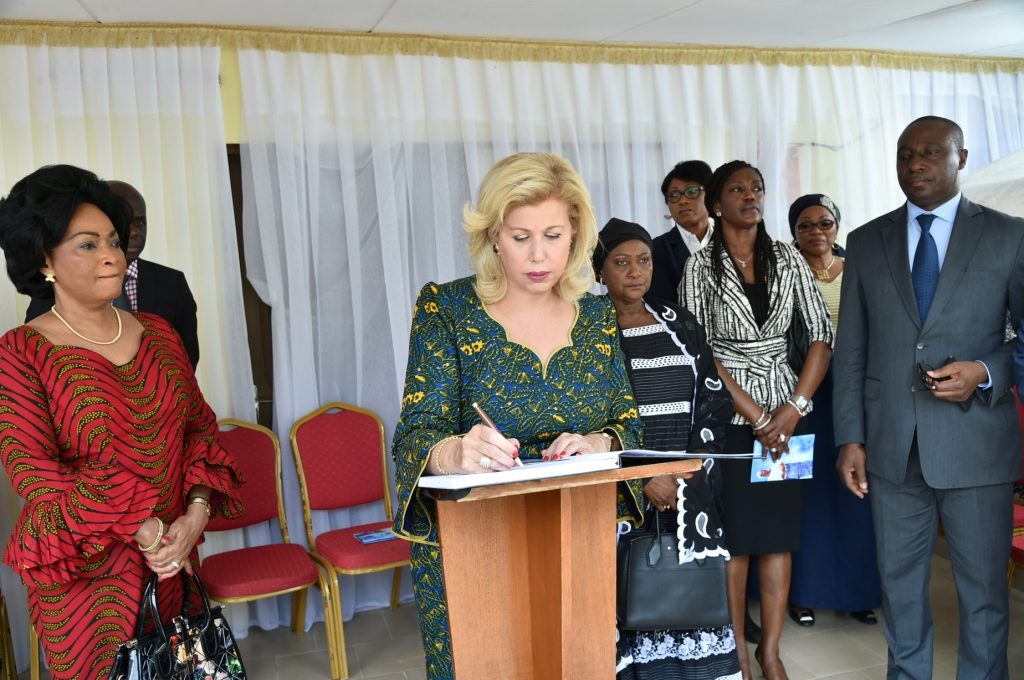 Touré Aya Virginie, President of the Board of Directors of the Petroci Foundation and her son, fashion designer Gilles Touré, have been sadly affected since August 25th by the death of Indeed, Ms. Kouamé Acouba Georgette. The mother of Toure Aya Virginie and grandmother of the famous fashion designer Gilles Touré died on Saturday, August 25, 2018 in Grand-Bassam. Mrs. In view of this news, Dominique Ouattara decided to pay a visit to Mrs. Toure Aya Virginie (former President Rassemblement des Femmes Républicaines) and her family to show her support and that of President Alassane Ouattara to the bereaved family.
During the visit, Mrs. Dominique Ouattara was accompanied by a strong delegation composed of Minister Diakité Coty Souleymane, President of the Board of Directors of the Road Maintenance Fund (FER), Mrs. Clarisse Duncan, wife of the Vice President, Mrs. Yolande Bakayoko, wife of the Minister of State Hamed Bakayoko and many other personalities, elected officials and local authorities.