Maternal and child health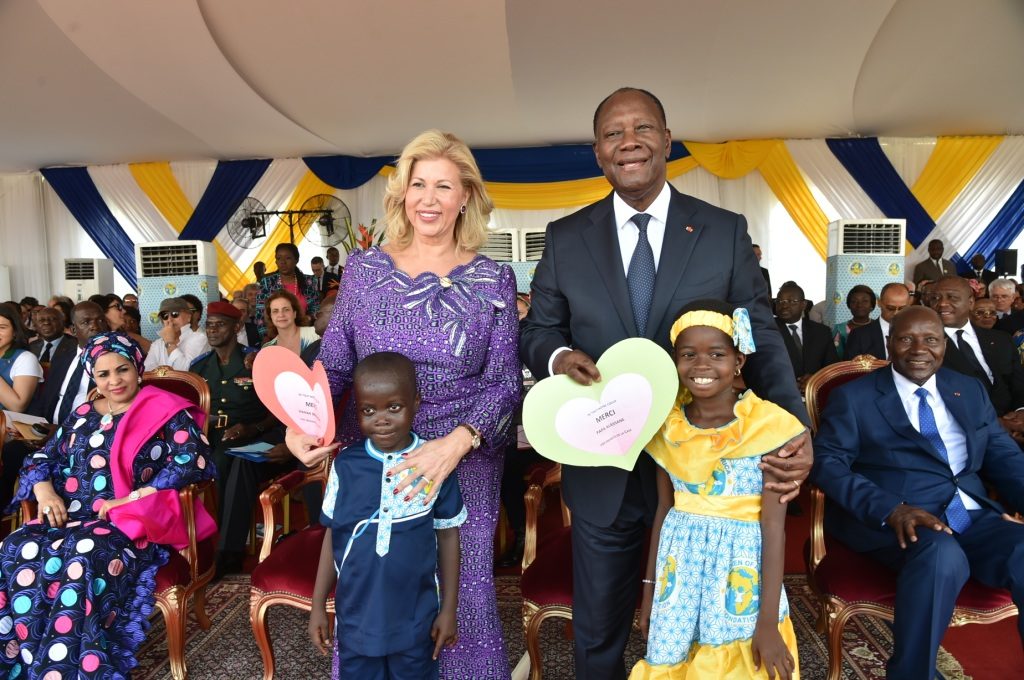 The ceremony, which took place at the hospital, witnessed the presence of Mrs. Dominique Ouattara, initiator of the project and President of the Children of Africa Foundation, the First Lady of Niger, Dr. Lalla Malika Issoufou , Vice President of the Republic, Daniel Kablan Duncan, Prime Minister Amadou Gon Coulibaly, Presidents of Institutions, Mrs. Henriette Bédié, President of the NGO Servir, guests of the Gala Dinner and population of Bingerville.
With a total cost of 25 billion CFA francs, this hospital is specifically dedicated to the Mother and the Child. Its construction work lasted five (05) years. It has 130 beds with a modern technical platform to offer quality care to the population.
Literally impressed by the beauty of the building, the Head of State commended the First Lady for her spirit of solidarity and sharing. According to him, this hospital  dedicated to the mother and the child exceeds all his expectations. "It's indeed a beautiful work. I am very happy. But I'm not surprised because you have a taste for perfection. It shows your love and affection to the people of Bingerville and the District of Abidjan, " said President Alassane Ouattara. The Head of State took this opportunity to reiterate his commitment for improving  provision of care for populations. "My ambition is to bring health facilities closer to the people," he said.
Dr. Lalla Malika Issoufou, First Lady of Niger and guest of honor at the Children of Africa Gala Dinner said how  proud she is of the  humanitarian commitment of Mrs. Dominique Ouattara for 20 years. She hoped that this commitment of the wife of the Head of State will inspire other First Ladies.