Mrs. Dominique Ouattara at the End of the Meeting: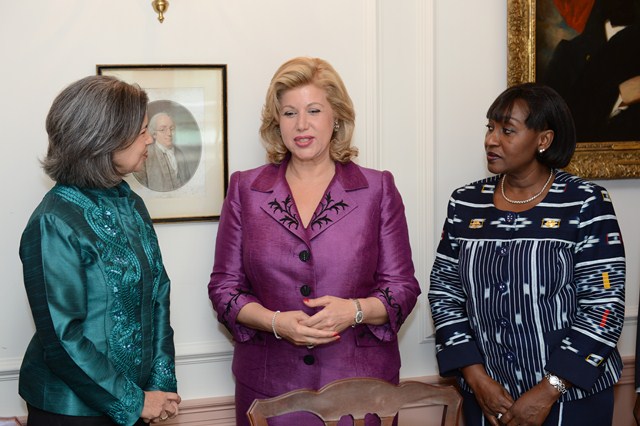 "We had a working lunch with the Deputy Secretary in the presence of Mr. Johnnie Carson and Ambassador CDebaca. We had a fruitful and very useful discussion about the fight against child labor as well as all the actions taken by Côte d'Ivoire to address this issue.
Then we had the great pleasure to meet Secretary of State Hilary Clinton, who received us with us with great kindness and spontaneity. I explained the work we perform at the level of the National Oversight Committee and the Interministerial Committee within the framework of child trafficking and exploitation. Then, we talked about my role as First Lady. She gave me some advice and as you know, she has been in a previous function the First Lady of the United States. She much encouraged Côte d'Ivoire and congratulated the President and asked me to send him her best regards. It has been a meeting full of kindness. "