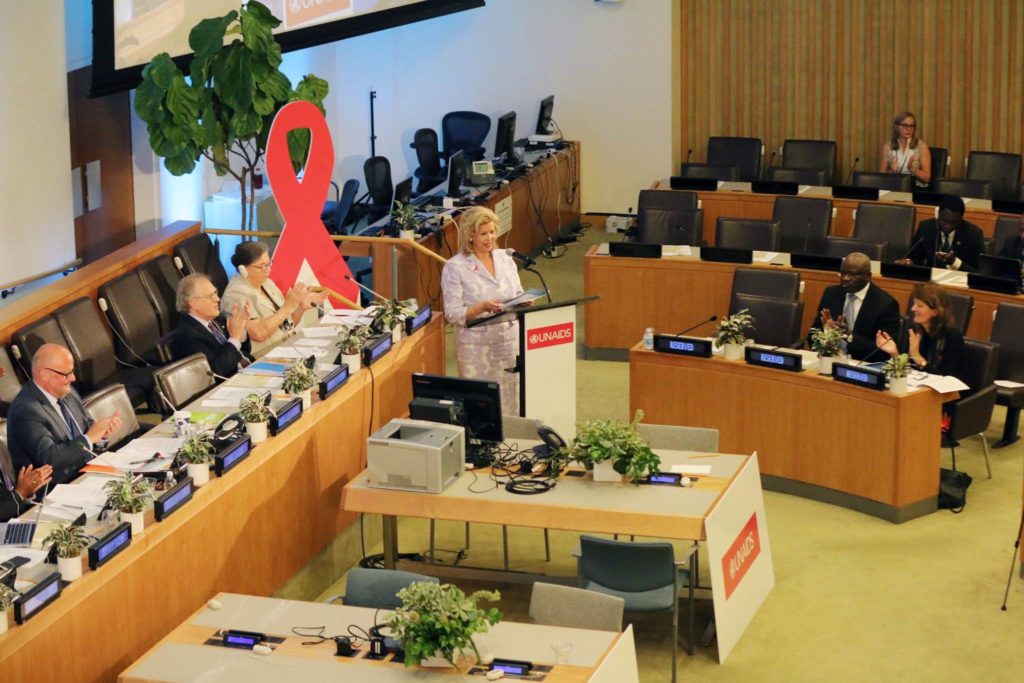 Mrs. Dominique Ouattara, First Lady of Côte d'Ivoire and Special Ambassador for UNAIDS for the elimination of the Mother to Child Transmission and the promotion of Pediatric HIV / AIDS Treatmen, attended, Thursday, June 9, 2016, at the headquarters United Nations in New York, the meeting on 90-90-90 satellite goals.
She was invited there to present not only the outcome of the International Ministerial Meeting on HIV / AIDS, held, Tuesday, May 10, 2016 in Abidjan, but to also discuss the implementation of policies aiming at ensuring that 90% of children, adolescents and adults living with HIV know their HIV status, 90% of them are on ART and 90% of people on treatment had an undetectable viral load. In other words, to make every effort so that 90% of people living with HIV have access to antiretroviral treatment by 2020.
To this end, eminent personalities took part, including Stephen Lewis, former UN Secretary General, Special Envoy for HIV / AIDS in Africa from 2001 to 2006, the American economist Jeffrey David Sachs, also a Special Consultant of the Secretary General of the UN, Ban Ki-Moon.
Speaking on this high-level meeting, the First Lady Dominique Ouattara noted significant progress in the fight against this pandemic, despite the "havocs".
The First Lady of Côte d'Ivoire, also mentioned the need to strengthen the international response in order to achieve free of AIDS generations, and that inevitably involves strengthening prevention services and quality care for children living with this disease.