On the sidelines of the State visit to Portugal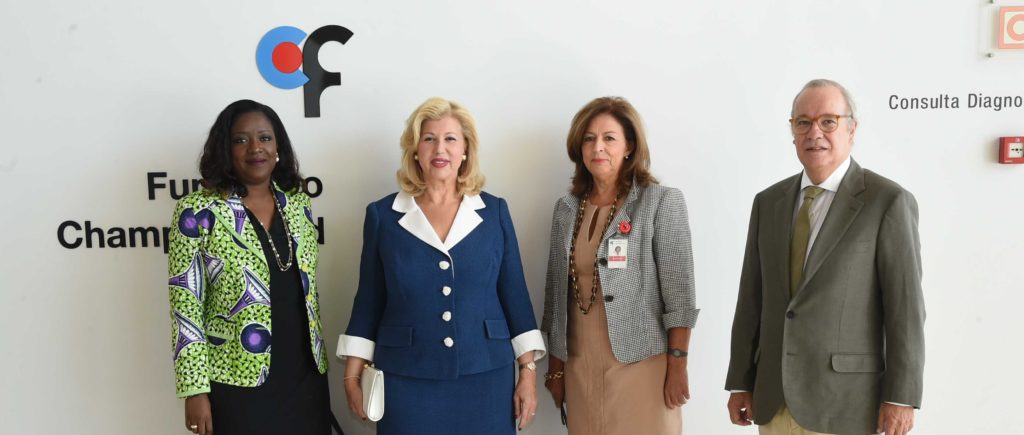 On the sidelines of President Alassane Ouattara's 48-hour official visit to Portugal, First Lady Dominique Ouattara, who is also president of Children Of Africa Foundation, visited the Ricardo Espirito Santo Sylva and Champalimaud foundations on Wednesday, 13 September 2017.
The Champalimaud Foundation is a private institution of Portuguese public utility created in 2004 according to the last will of the wealthy businessman, Antonio Sommer Champalimaud.
Welcomed by the staff of this foundation, Mrs. Dominique Ouattara, for approximately one hour has covered the major articulations of the Center for Multidisciplinary Scientific Research "The Champalimaud Center for the Unknown" with its hospital with modern architecture, its Hitech laboratory and radiotherapy of last generation.
The main attraction of this visit was undoubtedly the "robot doctor". Invented by this center, this medical robot is able to assist a patient at home and transfers the medical data and images to the doctor of the center. An innovation in medical technology that amazed Madame Dominique Ouattara and the many visitors to the center.
"I was pleasantly surprised and particularly impressed by this research center which includes a hospital and also a research center on cancer diseases and neuro-vegetative diseases. It is a center that I have never seen that is extremely sophisticated, with innovative methods, furniture and equipment that are at the cutting edge of progress, "said President of the Children Of Africa Foundation.
In addition, Children Of Africa and Champalimaud foundations have envisaged a partnership in the framework of the very soon opening of the Mother-Child Hospital in Bingerville.
The First Lady also hoped that this partnership would extend to the entire Ivorian health system.