Opening Ceremony of the Yamoussoukro SOS Children's village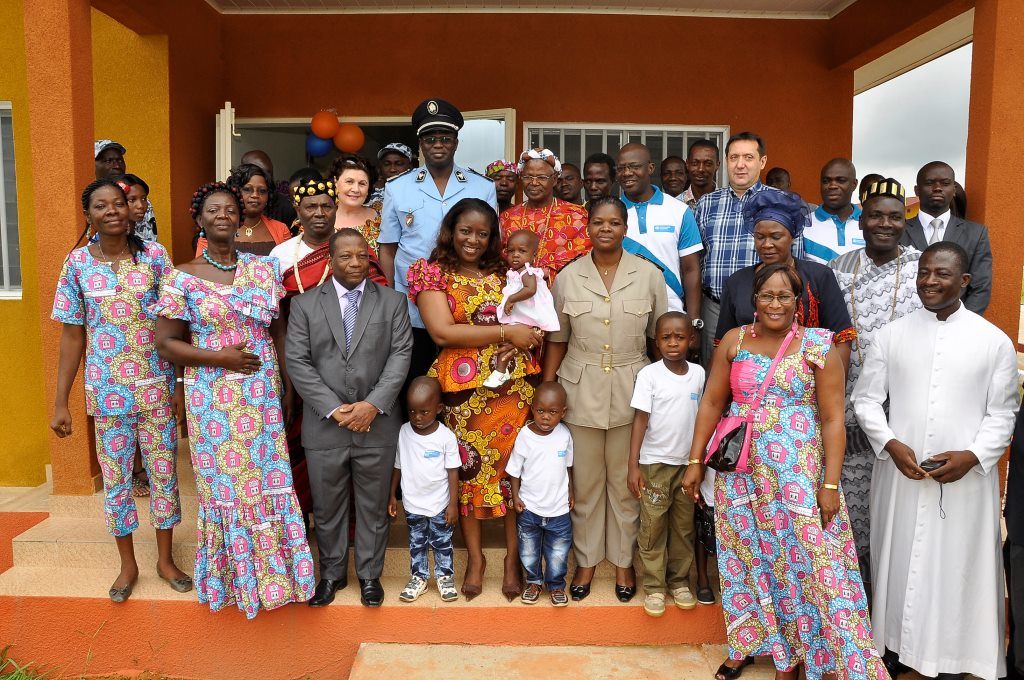 The First Lady Dominique Ouattara sponsored, on Saturday, June 28, 2014, the opening ceremony of the SOS Children's village center of Yamoussoukro. To celebrate this event with pomp, despite absent, the godmother wanted to show her support and solidarity to this organization. To this effect, the First Lady offered food; cleaning products; dishes; household appliances; outdoor games; toys and books for the library center. The value of these donations totaled CFA francs seven (07) million. The Mom of underprivileged children was represented at the ceremony by Nadine Sangaré, Director of Humanitarian actions, also Director of Children of Africa Foundation Côte d'Ivoire. The representative of the First Lady, Mrs. Nadine Sangaré stressed the importance of this event in the eyes of the godmother. Thus, Nadine Sangaré said that the cause of vulnerable people in general and children in particular is a priority for the First Lady in her humanitarian work. "Mrs. Dominique Ouattara is a woman deeply committed to the cause of vulnerable people.
It's in 1998 she formalized her commitment to humanitarian by creating the Children of Africa Foundation, which works for the welfare of children in Africa and Côte d'Ivoire, "she said. Nadine Sangaré recalled the different areas of intervention of the First Lady in order to improve the living conditions of poor children in difficult circumstances. "Children of Africa Foundation works in various sectors, including education, health and the social. The First Lady also chairs the National Oversight Committee for actions Against Trafficking, Exploitation and Child Labor. This demonstrates her commitment to protect children and see them flourish and grow in a healthy environment, "she recalled.