Opening of the "Objects Uniques" Exhibition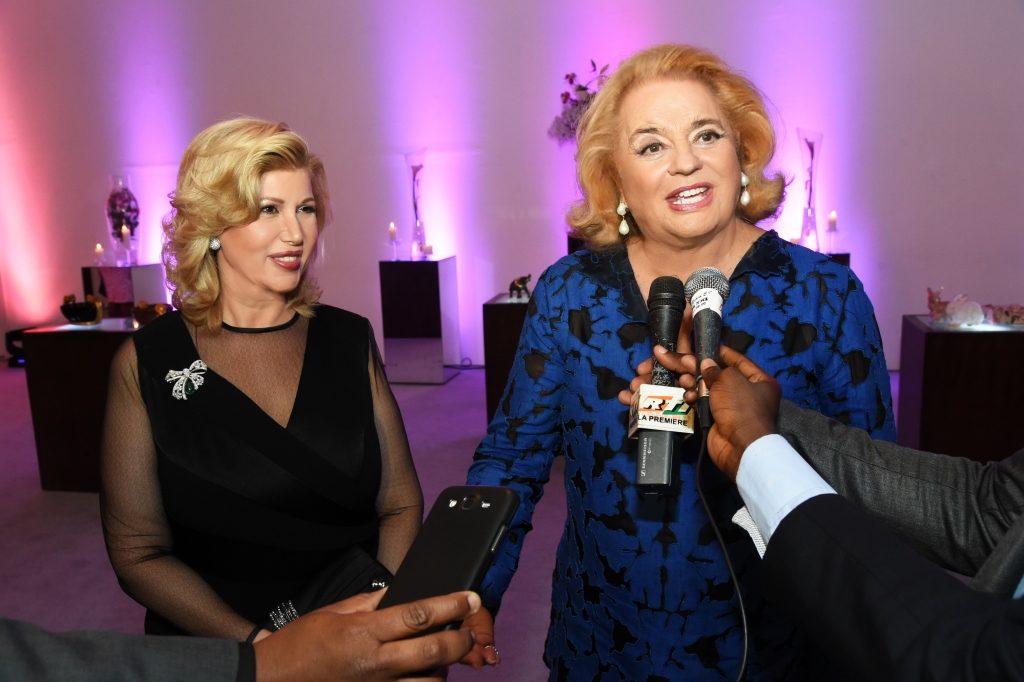 The "Objets Uniques" exhibition showcased for the first time in Africa, particularly in Abidjan has opened this Tuesday, February 24, 2015, at the "salle des fêtes" of the Hotel Ivoire in presence of President Alassane Ouattara. Nearly 120 rare objects of great beauty were, to that purpose, presented to the large public who made the trip. Many responded and stormed the festival room of the Hotel Ivoire; they were headed by President Alassane Ouattara, who came to support his wife, Mrs. Dominique Ouattara. Several members of the government have made the trip for the occasion; diplomats, senior executives of institution, professionals of communications world and culture also went there.
The least that can be said is that this opening ceremony was a great success. For the showpiece of the exhibition, a pair of rock crystal elephants covered with an email screed and a basket of gilded bronze inlaid with precious stones, was purchased by Mrs. Lala Ezedine for CFA francs 10 million. Let's underline that the benefits of this exhibition will be donated to Mrs. Dominique Ouattara's Children of Africa Foundation for its humanitarian mission.
Mrs. Dominique Ouattara, president and founder of Children of Africa said her joy about the success of this exhibition. "I am very happy that there were so many people at the exhibition. It is an exhibition of my friend, Princess Ira von Fürstenberg, and as you know, she is the patron of the Children of Africa Foundation since 1998. She made wonderful objects, and requested the exhibition to be held this year in Abidjan. There are one hundred and twenty (120) beautiful objects; many are already gone, there is still a little bit. The exhibition is open tomorrow and after tomorrow, from 11 am to 8 pm, and the benefits of this exhibition will be donated to Children of Africa Foundation, " Mrs. Dominique Ouattara precised.