State Visit in the Bélier Region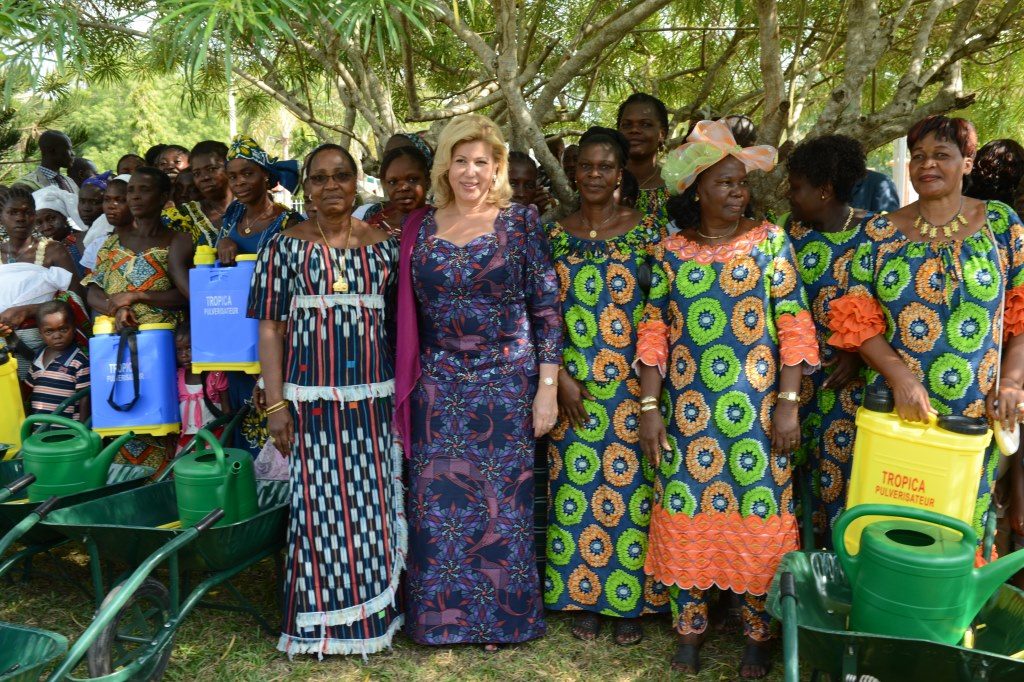 The First Lad , Mrs. Dominique Ouattara offered food and other equipment, Friday, Dec. 13, 2013 , on the sidelines of the state visit in the Bélier to the populations of Abli, the village of Minister Patrice Kouamé. Mrs. Ouattara wished her visit in this village to mark a milestone in the history of this locality. She offered agricultural equipment, educational material, food and medical equipment to the people of the village. In addition, the First Lady also offered CFA francs 1million to the women of the village.
Taking this opportunity, the illustrious guest demonstrated her commitment to the village of Minister Patrice Kouamé. She also argued that it is for this reason that she has decided to offer these gifts to her Abli sisters.
The women of the village, in turn, welcomed the gesture of the First Lady.