Summer Camp in Cap d'Ail in France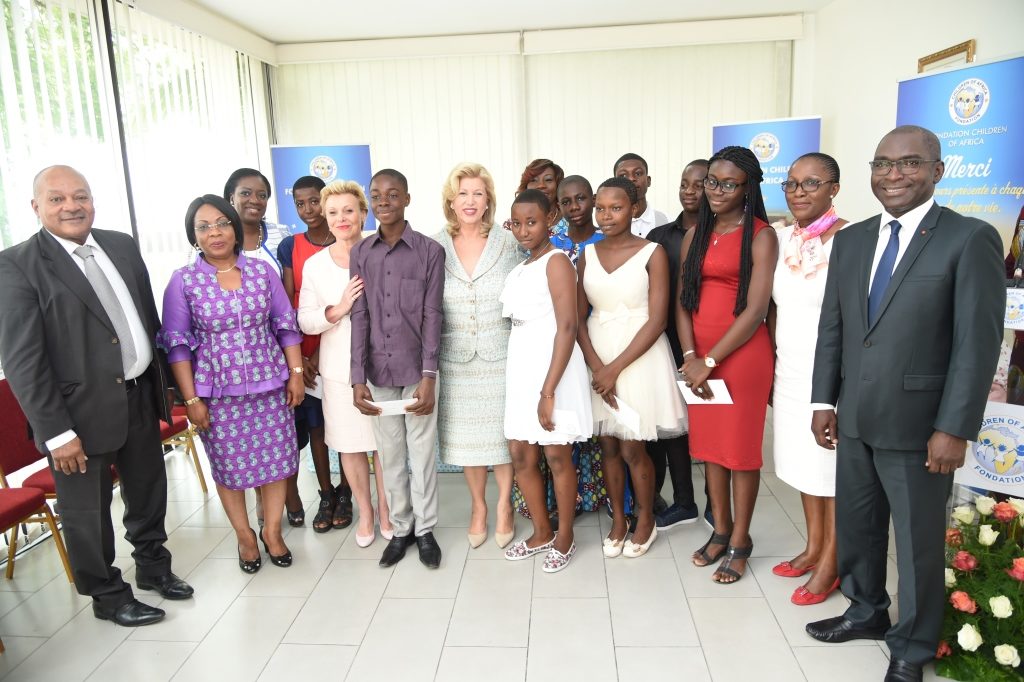 Children Of Africa Foundation celebrates excellence once again. For the second consecutive time, the Foundation of Mrs. Dominique Ouattara offers an educational trip from July 22 to August 13, 2016, to eight (08) of the most deserving students of the country.
So, after a successful school year, these children whose ages range between 14 and 17 will spend 21 days in the "Centre Méditerranéen d'Etudes Françaises" located in Cap d'Ail in the south of France. A study tour made possible through a partnership sealed since last year between Children Of Africa Foundation and the "Association Cité Universitaire Club" (CCU).
The ceremony for the departure of the happy beneficiaries of this educational visit took place at the headquarters of Children Of Africa Foundation, this Wednesday, July 20, 2016, in Cocody in the presence of several personalities, including Mrs. Kandia Camara, Minister of Education, Madam Florence Nys, Director and Secretary General of the "Association Cité Universitaire Club", Officials of from the schools of the children and the parents of the students who also attended the ceremony.
It was an opportunity for Mrs. Dominique Ouattara, founder of Children Of Africa to mention the commitment of her structure for promoting excellence in the field of education: "At the end of the year, Children Of Africa awards also the best students, congratulating them and encourage them to continue their efforts. In this regard, since last year, the "Association Cité Universitaire Club" and Children Of Africa Foundation have partnered to enable bright children, who are distinguished by their academic excellence, to discover Cap d'Ail in the South of France, "reminded Mrs. Dominique Ouattara. For her, this educational trip is an opportunity for most children to make their first visit to France and to discover new horizons: "This educational trip will be an opportunity for children to learn during 21 days other cultures, along with their peers from around the world. They will entertain themselves and practice sport in a wonderful setting, "said Mrs. Dominique Ouattara.
Et Dizo Marc Oscar Levy, élève en classe de 2nde A au Lycée Antoine Gauze de Daloa avec une moyenne de 16,51.