Survey on Child Labor in cocoa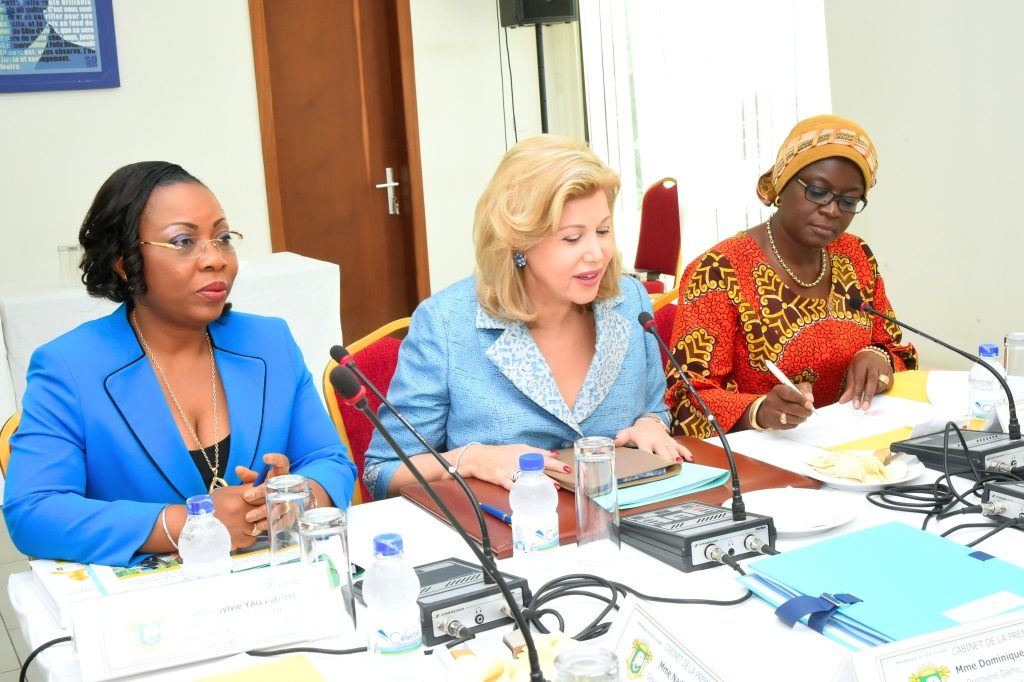 Matthias Lange, Director of Policy and Programs of the International Cocoa Initiative Foundation (ICI) presented the provisional results of a survey to Mrs. Dominique Ouattara, President of the National Oversight Committee for actions against Exploitation, and Trafficking Child Labor (CNS), on Tuesday, December 8th, 2015 in Cocody, at the Office of the First Lady. The investigation of the ICI Foundation carries the theme: "Research on the impact of the increase in cocoa production on the labor market and the risks of child labor in Ghana and Côte d'Ivoire." The aim was for Matthias Lange, Director of Policy and Programs to unveil ICI's methodology and tools that have conducted to the realization of this survey in Côte d'Ivoire and Ghana.
According to Matthias Lange, the object of the survey is to examine the potential and actual impact of current investment in the cocoa sector to the productivity increases on the risk of child labor and the labor market in Ghana and Ivory Coast. He shared with his audience the context of the study, the research questions, the team that led the investigation and the funding method, the research methodology, the main results and conclusions. The exchanges were enriching given the importance of the topic for the improvement of the quality of Ivorian cocoa.