Sustainable cocoa, fight against child labor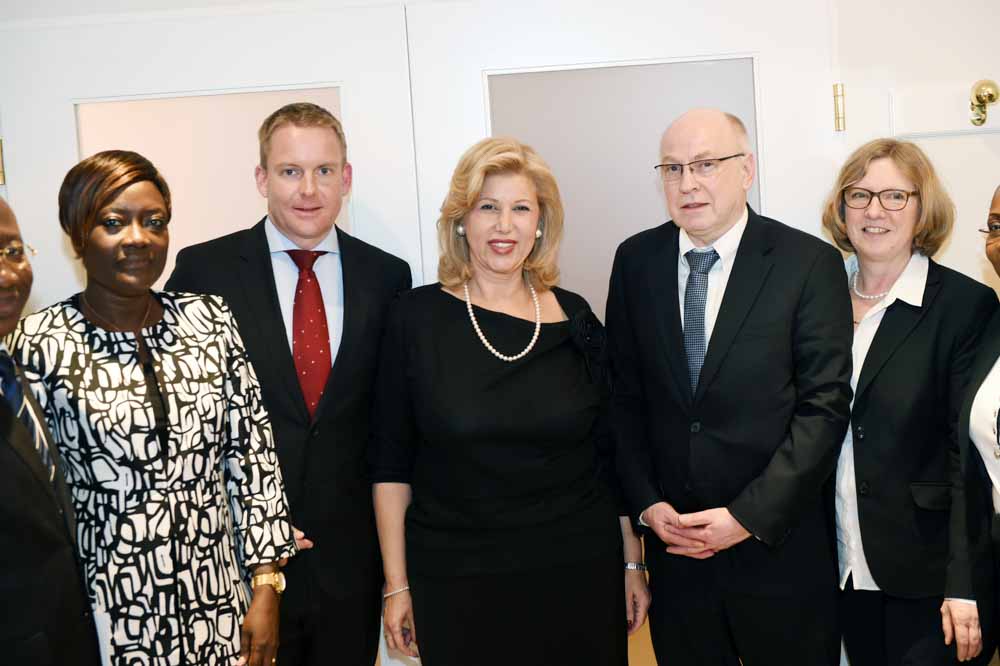 The visit of Mrs. Dominique Ouattara, First Lady of Cote d'Ivoire, to Stuttgart in Germany was not at all a rest. After presiding over the opening of the 3rd International Forum against Hunger on Monday morning March 20, 2017, Mrs. Dominique Ouattara granted audiences to the German Sustainable Cocoa Forum and the Federation of German Chocolate Confectionery and Industries.
The wife of the Ivorian Head of State began this series of meetings with the German Sustainable Cocoa Forum led by Mr. W. Wacker, Director of International Cooperation of the Federal Ministry for Food and Agriculture.
Alongside the First Lady, Minister Koné Mariatou, Vice-President of the inter-ministerial committee against child labor and the Ambassador of Côte d'Ivoire to the Federal Republic of Germany, Léon Kacou Adom.
During one hour, the two parties exchanged.
The Forum came first to express its gratitude to Mrs. Dominique Ouattara for the honor she showed the organizers by agreeing to preside over this 3rd congress. Subsequently, the Forum presented its "Pro-Farmers" project with the objective of improving the living conditions of 20 thousand cocoa growing families.