Thanksgiving Mass at St Paul's Cathedral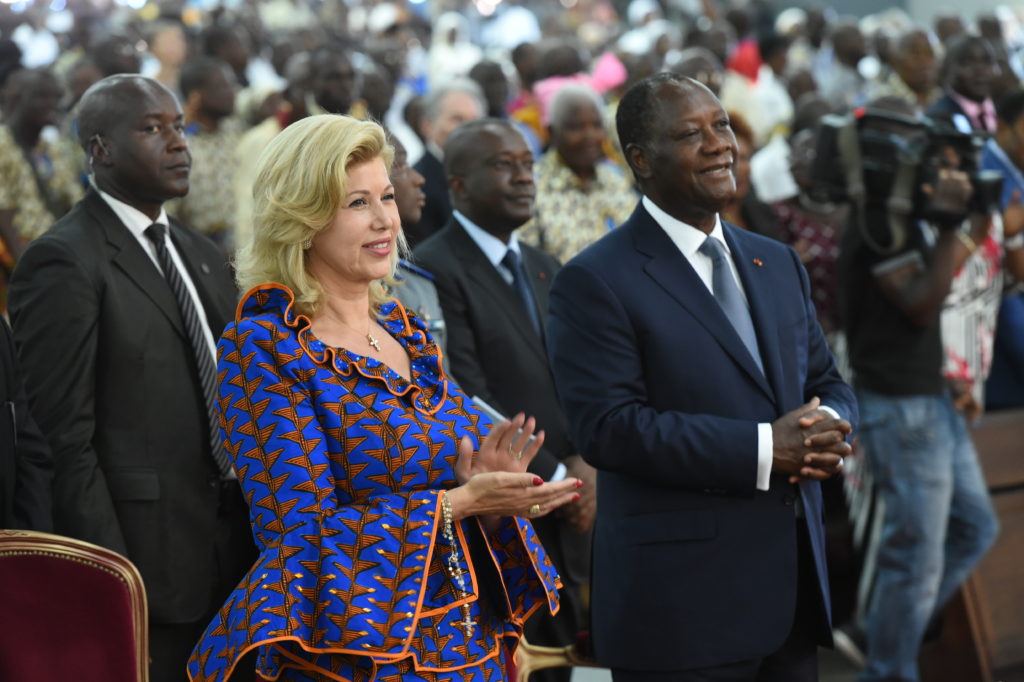 St Paul's Cathedral in Plateau could not welcome the entire crowd that came, on Saturday, April 18, 2015 on the occasion of the Mass of thanksgiving to dedicate the raising of His Eminence Jean-Pierre Kutwa to the dignity of Cardinal. The First Lady Dominique Ouattara, a devout catholic Christian, was with her husband President Alassane Ouattara, like thousands of catholic believers who made the trip to celebrate this event. In addition, this Thanksgiving Mass had also another aspect. In fact, it also celebrated the restoration of the St. Paul Cathedral in Abidjan. For more than two (2) hours, the Catholic believers are united in heart and mind to thank the Most High for all these blessings.
"It was a great ceremony. Madam First Lady and I are excited to have been able to attend the thanksgiving Mass. It is a great honor for Côte d'Ivoire and the Ivorian to see that our friend, our brother has becomes the third cardinal in our country. His Eminence Jean-Pierre Kutwa is our friend, our brother, and it is also my advisor. And I would like to congratulate him on his elevation to the dignity of Cardinal and say that all Ivorian are proud and very happy because it is a great man, a man of God, a man of peace. We want to thank Pope Francis for this great honor to Côte d'Ivoire and all Ivorians. Mrs. Ouattara and myself and above, all Ivorians are very proud on this great day. It is a source of happiness for each of us, "said President Alassane Ouattara at the end of Mass.