The First Lady, Dominique Ouattara Received the Winners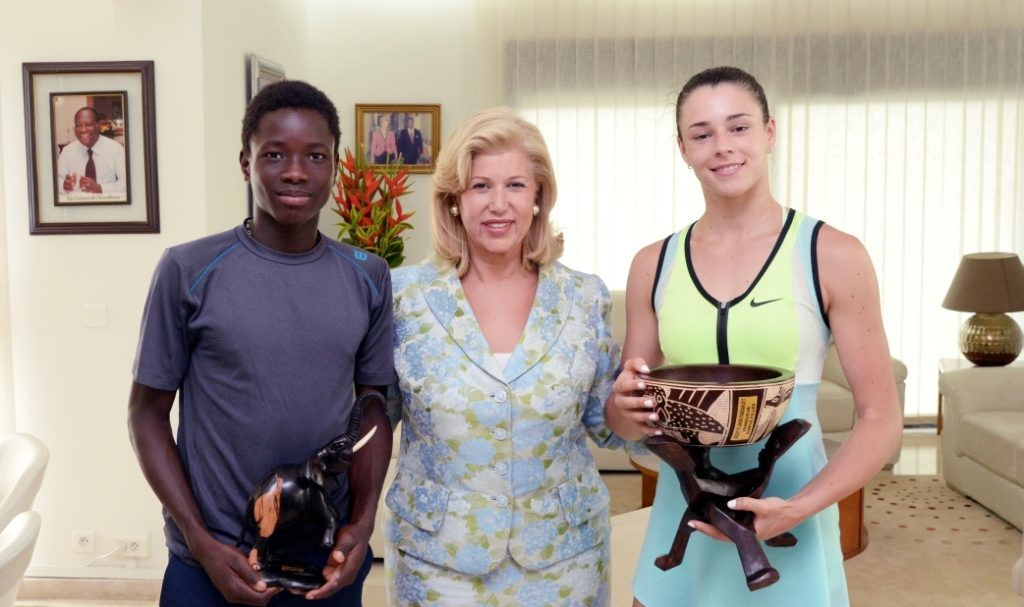 First Lady Dominique Ouattara received in audience the two winners of the international tennis competition dedicated to girls and boys from 13 to 18 years, called "ITF Juniors Circuit d'Abidjan", this Tuesday, April 18th, 2017. The meeting took place in the office of the First Lady in the presence of Mr Désiré N'Zi, curator of the tournament, Boniface Papa Nouveau, sponsor and director of the tournament and winners Jade Haller a Swiss national aged 13, single Girls winner and Eliakim Coulibaly an Ivorian national, 14 years old, single boys winner.
Started on April 12, the international tennis tournament is held at the tennis club of the Sofitel Hotel Ivoire. It will record the participation of nearly 120 players from 32 countries. It will end on April 23rd.
The organizers of this sporting event intended to solicit during this interview, the support of Mrs. Dominique Ouattara, First Lady of Cote d'Ivoire. An approach highly appreciated by Mrs. Dominique Ouattara.