Third edition of tribute to the women of the MENET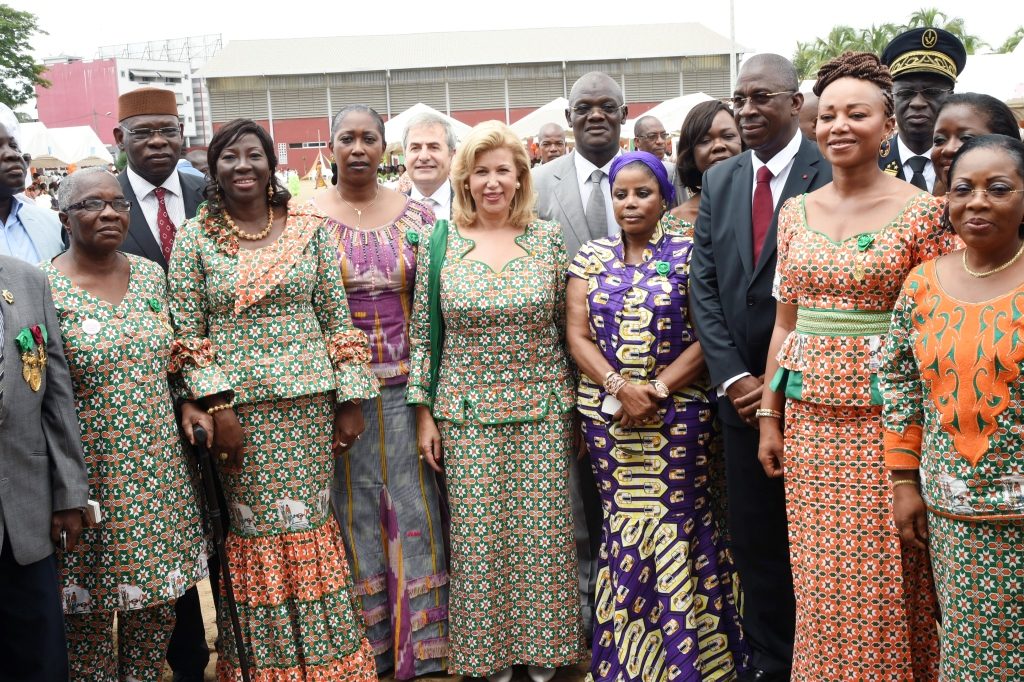 The Ministry of National Education and Technical Training (MENET) celebrated its female staff with pomp, this Saturday, April 11, 2015 at Treichville Sports Park. For this third edition, whose theme was "High school, a Challenge for the MENET by 2020" was under the patronage of the First Lady Dominique Ouattara. Coming from across the country, any kind of staff memebers of the Ministry of Kandia Camara Kamissoko stormed the Treichville Sports Park. For the occasion, a richly colorful parade has allowed many guests to discover the human capital of this ministry. Taking advantage of this platform the godmother, Mrs. Dominique Ouattara reiterated the importance of training and education in children's socialization process. Thus, she argued that she wishes to express her adherence to this day of the celebration of the MENET women, in that it embodies a commitment to the education of children. "This commitment also addresses one of my dear husband, President Alassane Ouattara's major aspirations that is to provide education to all young people of Côte d'Ivoire. Thus, the President of the Republic has decided that school will now be compulsory until age 16, for all children in Côte d'Ivoire, "she announced. For her, this will be a first in Côte d'Ivoire. "It's a big step for our country and a significant step forward for the future of all our children," declared Mrs. Dominique Ouattara.
In addition, Mrs. Dominique Ouattara offered CFA francs 3 million to the cashbox of the MENET's women. She offered CFA 1 million to the traditional leaders; CFA 200,000 for the entertainment groups; CFA 200,000 for the band; CFA 300,000 for animation groups and CFA 300,000 for the hostesses. This makes a total of CFA 5 million offered to her godchildren and the populations present.
Mrs Kandia Kamissoko Camara, Minister of Education and Technical Education (MENET) welcomed the commitment of the sponsor of the ceremony for the cause of the poor. For Mrs. Kandia Camara numerous actions for populations earned her the name "Mother Teresa". "You are the perfect model of charity," she argued.